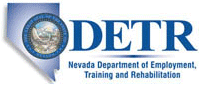 Job Information
Renown Health

Facilities Technician

in

Reno

,

Nevada
Facilities Technician
Requisition id: 154923
Department: 400571 Facilities Engineering
Facility: Renown South Meadows Medical Center
Schedule: Full Time
Shift: Night
Category: Services & Trades
Location: Reno,NV
Position Purpose
The Facility Technician functions as part of the Facilities Engineering team providing building maintenance services to Renown Health. The majority of this job is hands-on equipment preventive and corrective maintenance on a broad array of buildings and systems equipment. This position is responsible for first response to minor trouble calls from various departments. This person may also be required to assist as a helper for journeyman-level trades.
Nature and Scope
This position is responsible for providing the highest level of service and maintenance to assigned facilities. Service is defined as responding to customer concerns as rapidly as possible and investigating specific conditions and applying adjustments and repairs as needed. Maintenance is defined as overseeing a sight specific Preventative Maintenance program and administering the program to minimize downtime and maximize customer satisfaction. Reports to the Supervisor any systems or problems requiring journeyman or contractor repair.
KNOWLEDGE, SKILLS & ABILITIES:
Adopts a philosophy consistent with the Renown Health Standards of Conduct.

Basic knowledge of HVAC systems, allowing for repairs or adjustments of most systems up to and including relocating/replacing thermostats, changing filters, replacing relays or fuses in various Roof Top Units.

Basic knowledge of electrical systems, allowing for repairs or adjustments up to and including; changing fluorescent ballasts, 120v receptacles, replacing electric motors, identify and replace lamps for all applicable fixtures and keep stock of same. Ability to reset (adjust) time clocks and controls for various building systems is required.

Basic knowledge of plumbing systems, allowing for repairs or adjustments of; faucets, clogged traps, clogged toilets, flush valves, and irrigation systems.

Ability to apply ADA standards as directed by supervisor.

Knowledge of OSHA Safety Standards.

Ability to read blueprints accurately.

Skill to perform jobs without direct supervision.

This position may be asked to serve on the Facilities Safety Committee.
This position does not provide patient care.
Disclaimer
The foregoing description is not intended and should not be construed to be an exhaustive list of all responsibilities, skills and efforts or work conditions associated with the job. It is intended to be an accurate reflection of the general nature and level of the job.
Minimum QualificationsRequirements – Required and/or Preferred
Name
Description
Education:
Must have working-level knowledge of the English language, including reading, writing and speaking English.
Experience:
Minimum three years experience in a maintenance trade, with basic knowledge of electrical, air-conditioning, plumbing and structural repairs preferred
License(s):
Valid State of Nevada or California Driver's license and ability to pass Renown Health's Department of Motor Vehicle Report criteria.
Certification(s):
None.
Computer / Typing:
Must possess, or be able to obtain within 90 days, the computers skills necessary to complete online learning requirements for job-specific competencies, access online forms and policies, complete online benefits enrollment, etc.