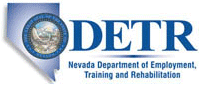 Job Information
City of Reno, NV

Fire Captain - Suppression

in

Reno

,

Nevada
Fire Captain - Suppression
Print
Subscribe
Class Title
Fire Captain - Suppression
Class Code
7307
Salary
$92,373.87 Annually
Classification Description Summary
Under general supervision, has command of a firefighting company, its equipment and station; may be assigned administrative, training or professional duties; participates in fire prevention and suppression activities; and performs related work as required.
Essential Functions
Respond to all alarms in an assigned district and other districts as directed.
Supervise and participate in the laying of hose, placing of ladders, controlling the pressure and direction of water streams, rescue and salvage operations.
Direct the routing and placement of apparatus at emergency scenes.
Supervise maintenance of station and equipment.
Prepare budget information at the company/station level.
Enforce policy and procedure at the company level.
Draft changes in policy and procedure.
Maintain records and submits detailed reports to superiors.
Minimum Qualifications
KNOWLEDGE, SKILLS & ABILITIES
Knowledge of firefighting principles, practices, methods, techniques and equipment.
Ability to plan and deliver lesson plans and training to assigned personnel.
Ability to apply fire service principles, practices, methods, and techniques in emergency incident management and control.
Ability to communicate effectively both orally and in writing.
Ability to establish and maintain effective relationships with those contacted in the course of work.
Ability to perform strenuous physical activities related to the fire service.
Experience and Training Guidelines
Any combination of experience and training that would likely provide the required knowledge and abilities is qualifying. A typical way to obtain the knowledge and abilities would be:
Experience:
Seven (7) years of suppression line experience as a Firefighter with RFD/TMFPD AND successful completion of a promotional examination (ranking on an eligible list) for Fire Equipment Operator on one of the last two most recent Operator's exams; OR a combination of seven (7) years experience as line Firefighter and Fire Equipment Operator with RFD/TMFPD.
Training:
Graduation from high school.
License & Certification:
Possession of a valid Nevada driver's license – Class "A" with an "F" endorsement or a Nevada Commercial Driver's license – Class "A" OR an equivalent out-of-state driver's license; AND
Satisfactory completion of a course of training in first aid as prescribed by Fire Dept. policy; AND
EMT certification (if required per current CBA).
Supplemental Information
WORKING CONDITIONS
Must be in physical condition to perform fire suppression, emergency medical and prevention duties. Must be able to operate emergency vehicles and apparatus, have visual acuity and hearing to perform field duties and work for extended periods in an office or extremes of outdoor environments and uneven and hazardous ground.
Other Requirements
IAFF
F21
Updated 9/2018
No state income tax.
Nevada PERS retirement plan. Vesting in 5 years.
No Social Security participation, but Medicare deduction required (1.45%).
City paid medical, dental and vision and life insurance coverage for employee. City pays a substantial amount for dependent coverage.
Thirteen paid holidays.
Vacation and sick leave plans.
Deferred compensation plans available.
Credit union available.
Subscribe
Please verify your email address Verify Email