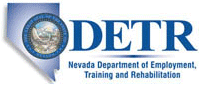 Job Information
City of Reno, NV

Fire Captain - Training

in

Reno

,

Nevada
Fire Captain - Training
Print
Subscribe
Class Title
Fire Captain - Training
Class Code
7333
Salary
$88,795.20 - $92,382.53 Annually
Classification Description Summary
Under general supervision, trains and educates staff in all areas of responsibility and job performance for suppression, prevention, and rescue operations; responds to emergency incidents assuming functions as a safety officer; assists management in the Department's safety program, including the review of equipment, operations, procedures, and hazards in the work place and related environment; and performs related work as required.
Essential Functions
Plans, develops, coordinates and implements departmental training and development program.
Stays abreast of new trends and innovations in education and training in the fire science field.
Functions within the incident command system as a safety officer for the purpose of observing operations and identifying and mitigating safety hazards.
Evaluates training course effectiveness and makes changes necessary to assure desired results.
Supervises and evaluates effectiveness and performance of subordinate trainers.
Prepares, coordinates and schedules activities and events for classroom, field, drill tower, interagency training; researches and recommends purchase of equipment.
Teaches classes, makes presentations, performs demonstrations and conducts drills using prepared lesson plans and/or Fire Department apparatus and equipment.
Prepares curriculum lesson plans.
Schedules and coordinates training activities with other department functions.
Minimum Qualifications
KNOWLEDGE, SKILLS & ABILITIES
Knowledge of fire hazards, safety principles and procedures.
Knowledge of fire sciences, including suppression, hazardous materials, emergency medical services, prevention, rescue operations, operation and maintenance requirements of various types of fire apparatus and equipment.
Knowledge of principles and methods of training and employee development.
Skill in using audio/visual equipment to prepare and present training materials.
Experience and Training Guidelines
Any combination of experience and training that would likely provide the required knowledge and abilities is qualifying. A typical way to obtain the knowledge and abilities would be:
Experience:
Seven (7) years of suppression line experience as a Firefighter with RFD/TMFPD OR six years of line experience with completion of the substitution as stated below.
Substitution:
Completion of an Associate of Arts degree in Fire Science or a closely related field may be substituted for up to a maximum of one year of the required total experience.
Licenses:
Possession of a valid Nevada driver's license – Class "A" with an "F" endorsement OR an equivalent out-of-state driver's license.
Certification:
Satisfactory completion of a recognized EMT certificate program as approved by the Reno Fire Department.
Successful completion of a nationally recognized Incident Safety Officer class, as assigned by the Reno Fire Department within one year of appointment.
Supplemental Information
WORKING CONDITIONS
Must be in physical condition to perform fire suppression, emergency medical and prevention duties. Must be able to operate emergency vehicles and apparatus, have visual acuity and hearing to perform field duties and work for extended periods in an office or extremes of outdoor environments and uneven and hazardous ground.
Other Requirements
IAFF
F21
Updated: 9/24/2018
BENEFITS IN BRIEF Please Note: The following benefits are currently under review and subject to change at any time.
No state income tax.
Nevada PERS retirement plan. Vesting in 5 years.
No social security participation (1.45 % Medicare deduction required).
City paid medical, dental, and vision insurance coverage for employee. City pays a substantial amount towards dependent coverage.
City paid long term disability insurance and life insurance.
Twelve paid holidays.
Deferred compensation plans 457 and 401(a) available.
Vacation leave accrued at 5 hours per bi-weekly pay period.
Sick leave accrued at 4 hours per bi-weekly pay period.
Credit Union available.
Subscribe
Please verify your email address Verify Email