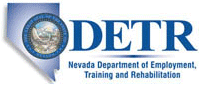 Job Information
Grand Sierra Resort and Casino

Guest Service Ambassador

in

Reno

,

Nevada
SUMMARY
The Grand Sierra Resort is seeking an upbeat and guest service focused individual to serve as a Guest Service Ambassador. The successful candidate should be outgoing and friendly with a gregarious personality and a natural talent for customer service. The Guest Service Ambassador must exhibit courteous hospitality at all times when in communication with the guest, while strictly enforcing the Health & Safety guidelines implemented for gaming establishments by the State of Nevada and the Nevada Gaming Control Board.
ESSENTIAL DUTIES AND RESPONSIBILITIES include the following.
Stays apprised of the Gaming Control Board and State of Nevada directives for health and safety at GSR. Ensures guests are following these guidelines while at assigned area, including proper wearing of masks, social distancing, and sanitizing.

Greet and welcome all hotel guests as they enter through doors that are monitored by Security and thermal cameras. Ensure guests are wearing masks properly and enter under the thermal camera.

Monitor elevator corridors on casino and spa levels. Ensures guests are wearing masks, and social distancing in line and in the elevators.

Set up and break down stanchions that delineate areas for crowd control, such as entrances and elevator areas.

Capable of interacting well with the guests in a positive, friendly attitude, while taking an active interest in their movements.
Must respond to any emergency situations by alerting Security.
Is knowledgeable and can answer any questions about the vicinity and neighborhood.
Must always greet guests appropriately upon arrival in a warm and friendly manner, and provides a professional and guest focused service to all guests that enter the hotel.
Offers directions and escorts guests to areas as applicable.
Responsible for their work areas to remain clean and presentable for our guests.
Assists Guest Experience and Security in handling guest concerns and issues.
Communicates effectively with all departments to advise on guest sentiments.

Assists guests with directions, hotel information, local events and any minor issues in a professional manner that may arise.

Other duties may be assigned.
QUALIFICATIONS
At least 6 months of guest service experience. 2 years minimum practical experience; any combination of education, training, or experience that provides the required knowledge, skills, and abilities.
EDUCATION
Any combination of education, training, or experience that provides the required knowledge, skills, and abilities.
LANGUAGE SKILLS
Excellent verbal communication skills. Must possess interpersonal skills to deal effectively with business contacts and team members at all levels of the company. Must possess a strong attention to detail and professional appearance to represent GSR.
Results oriented, hands-on professional with theability to deal effectively and interact well with the customers and team members. Must have the ability to resolve problems/conflicts in a diplomatic and tactful manner.
REASONING ABILITY
Ability to define problems, collect data, establish facts and draw valid conclusions through decisive judgment. Ability to interpret and follow through on a variety of instructions furnished in written, oral, diagram or schedule form.
OTHER QUALIFICATIONS
Must be a minimum of 18 years of age. Flexible to work all shifts including holidays, nights, weekend hours and overtime as business needs dictate.
PHYSICAL DEMANDS
The physical demands described here are representative of those that must be met by a team member to successfully perform the essential functions of this job. Reasonable accommodations may be made to enable individuals with disabilities to perform the essential functions.
Department: 1-Other
Company: Grand Sierra Resort and Casino
Age Requirement: Must be 18 years or Over
# of openings: 1