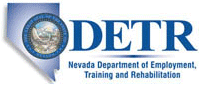 Job Information
Prime Healthcare

HIM TECH I, PER-DIEM - MEDICAL RECORDS

in

Reno

,

Nevada
Medical Records
Per diem
The Health Information Tech I, is responsible for securing and maintaining the patient-s health record upon discharge from the hospital. This position verifies and ensures receipt of all patient records, and assembles the documentation into the legal medical record. All loose reports the Health Information Services department receives, including transcribed reports, are patient identified and filed into the legal medical record, as appropriate. Medical records are pulled for authorized requests, and filed in terminal-digit order, while accurately maintaining the chart tracking system and ensuring ease of retrieval. The Tech I position will review medical staff documentation in the Emergency Room record to verify the completeness of the documentation, and assign any deficiencies to the responsible medical staff member for completion. Customer Service is integral to the position as the Tech I is also responsible for answering telephone calls and assisting visitors (including but not limited to physicians, patients and their family members), while maintaining confidentiality.
Education and Work Experience
Experience with accurate alphabetic and numeric filing; preferred.

One year hospital experience; preferred.

Knowledge of terminal digit filing and medical terminology; preferred.

Computer data entry with 10-key, with accurate typing speed of 35 wpm; preferred.

High School Diploma or equivalent

Completion of a medical terminology course; preferred.

Background in business and office training; preferred.
Employees must be in their current position for a minimum of six calendar months and not received any disciplinary action within the last six months to apply and be considered for a transfer.
We are an Equal Opportunity/ Affirmative Action Employer and do not discriminate against applicants due to veteran status, disability, race, gender, gender identity, sexual orientation or other protected characteristics. If you need special accommodation for the application process, please contact Human Resources. EEO is the Law:https://www.eeoc.gov/sites/default/files/migratedfiles/employers/posterscreenreaderoptimized.pdf
Name: Saint Mary's Regional Medical Center
ID: 2021-63294
Street: 235 West 6th Street
Post End Date: 5/15/2021
Shift: Days