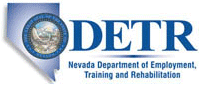 Job Information
Hamilton Company

Import/Export Specialist

in

Reno

,

Nevada
Import/Export Specialist
Jobs (/jobs/)

Login (/account/login.php?listing_id=1637530&i=0)

12-Jan-2021 to 13-Mar-2021 (MST)

Reno, NV, USA

Full Time
Email Me Similar Jobs (/widget/refer_io.php) Email Me This Job
Import/Export Specialist
Business Entity: Hamilton Company
Location: Reno, NV
Job Description
Hamilton Company is looking for an Import/Export Coordinator who will prepare all import/export documents as required. They will mitigate risk to the corporation and its customers by enhancing the compliance programs; auditing shipments; classifying goods and enforcing all import/export regulations. This person will work closely with the Logistics, Customer Service, and Marketing Departments and with in-depth knowledge of the EAR, ITAR, and Import Regulations with an emphasis on South American trade.
Other responsibilities may include:
Provide export/import advice to our customers

Ensure compliance with CBP regulations

Arrange export documentation, clearances, shipping mode, delivery, tracking and notification

Maintain accuracy of data and shipment status as changes occur and communicate changes to customers and staff as necessary

Invoice and update customer shipment charges

Supports and actively complies with the security duties and responsibilities described in the C-TPAT Security Program and IACSSP document

Provide and complete necessary regulatory information and forms for export shipments to the appropriate agencies

Coordination with import/export compliance agencies

All other duties as assigned
Qualifications
Familiarity with freight forwarding/NVOCC business

Understanding of US Customs regulations Understanding of INCO terms and export transportation

Understanding of IATA regulations

Knowledge of UPS, DHL, Fed-X shipping procedures.

Position requires exerting up to 40 pounds of force occasionally and/or negligible amount of force frequently or constantly to lift, carry, push, pull, or otherwise move objects.

Excellent customer service skills

Ability to work in a fast-paced office team environment

Solid written and oral communication skills

Proficient in Microsoft Office

Detail-oriented, possessing excellent time management skills

Able to quickly adapt to constant changes and meet deadlines

Self-motivated and able to research and solve problems

Strong analytical and problem solving abilities

Attention to detail

Able to make timely decisions, organized, efficient and demonstrated time

management skills
Education and Experience
High school diploma or equivalent required

BA/BS degree preferred

Experience with international markets

Minimum 3 years' import/export experience

Multi-lingual not required but a plus
Company Description
Hamilton Company is a worldwide leader in the design and manufacture of manual, semi-automated and robotic products for precision fluid measuring. We specialize in the development, manufacturing and customization of precision measurement devices, automated liquid handling stations, and sample management systems. For more than 60 years, Hamilton has been satisfying customer needs by combining quality materials with skilled workmanship, ensuring the highest level of performance of every precision fluid measuring device we manufacture.
Additional Information
Diverse portfolio of exciting and innovative design projects

Tremendous opportunities for professional growth

Commitment to sustainable design

Competitive Compensation

Excellent Benefit Package (includes medical, dental, vision insurance, paid vacation time, paid sick time, disability insurance, 401k, tuition reimbursement and much more)

Solid Stable Company

Drug free workplace
Learn more about us at: www.hamiltoncompany.com
It is the policy of this organization to provide equal employment opportunities to all qualified applicants without regard to race, creed, color, national origin, sex, age 40 and over, disability, marital status, sexual orientation, gender identity, genetic information, citizenship status, religious preference, or veteran status in all phases of the employment process and in compliance with applicable federal, state, and local laws and regulations.