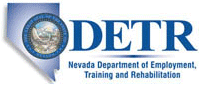 Job Information
LegalMatch

Inside Sales Team Manager

in

Reno

,

Nevada
Headquartered in San Francisco with sales offices in Austin, TX, Reno and Las Vegas, Nevada, LegalMatch is a profitable, privately-held company on the fast track. Our mission is to provide the best way for people to find an attorney, and the best way for attorneys to focus and grow their practices
LegalMatch is looking for an experienced, hands on, involved, Inside Sales Team Manager with a proven track record in sales. This candidate will learn our business from the ground up, starting with successful completion of our sales training program and culminating with establishing their own team of up to 15 sales representatives. We offer a Monday through Friday Daytime schedule, no nights, weekends, or holidays. We offer paid holidays from your first day of employment, 3 weeks? time off paid annually, and a new improved healthcare, dental, vision plan, long & short term disability, and a employee assistance program. We offer a fun, casual work environment.We are looking for Associate Sales Directors who have a strong inside sales background, sales management experience, understand accountability, are detail oriented with a great deal of energy, have a sense of urgency and a very strong focus on results.
Duties will grow to include but are not limited to:
Managing growth, closing deals and directing the day-to-day operations for a rapidly growing out-bound sales team

Assist in the initial and, as needed, ongoing training and development for the sales team, using the established company training manual

Monitor calls, coach and mentor sales team

Provide leadership to influence, develop, and enable sales team to achieve monthly sales goals

Instrumental in interviewing and dismissal of sales staff
The candidate will possess the following:
Successful history of production in a goal-based environment

Ability to generate personal production and be your team's closer

Prefer a proven track record for managing successful inside sales team

Proven ability to achieve sales results as an individual and assist other sales representatives in reaching sales goals

Prefer a demonstrated ability to negotiate and close deals by phone, as well as assist sales team members in closing deals as needed

The ability to create a positive work environment by addressing staff concerns, providing acknowledgement/recognition, being the LEADER!
Desired Skills and Experience:
At least 2 years of experience in an inside sales environment or extensive outside sales management experience

Ability in leading, coaching and mentoring employees

Excellent oral/written and interpersonal communication skills and very good administrative skills - must be proficient in Word and Excel with experience using CRM (Salesforce) preferred
.