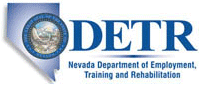 Job Information
Oracle

Java Developer Advocate

in

Reno

,

Nevada
Lead a team that acts as the central resource and driving force for the design, process, manufacturing, test, quality and marketing of product(s) as they move from conception to distribution. Organize interdepartmental activities ensuring completion of the project/product on schedule and within budget.
As a member of the product development division, you will specify, design and implement major changes to existing software architecture. Define project needs. Build and execute unit tests and unit test plans. Review integration and regression plans created by QA. Communicate with QA and porting engineering to ensure consistency, testability and portability across products in general.
Provide leadership and expertise in the development of new products/services/processes, frequently operating at the leading edge of technology. Recommends and justifies major changes to existing products/services/processes. BS or MS degree or equivalent experience relevant to functional area. 8 or more years of software engineering or related experience.
Oracle is an Affirmative Action-Equal Employment Opportunity Employer. All qualified applicants will receive consideration for employment without regard to race, color, religion, sex, national origin, sexual orientation, gender identity, disability, protected veterans status, age, or any other characteristic protected by law.
Ability to articulate and advocate the vision and future direction of Oracle s Java Platform technology portfolio.

Ability to build a trusting relationship with the Java Ecosystem by honestly and authentically representing Oracle's Java strategy, while also showing care, empathy and inclusion. The ideal candidate will be a trusted ear in the Java Ecosystem who can represent the voice of external developers with internal stakeholders.

Must be a strategic thinker who can take initiative and think outside the box in order to add additional value to programs and projects and be able to adjust and pivot when strategies change.

Ability to create a wide-range of content that varies in degrees of Java technical breadth and depth depending on audience needs (e.g. Podcasts, Videocasts, Blogs, Tutorials, articles, conference presenations both in-person on online to name a few).

Ability to monitor common social channels reflecting the voice of the Java community and being able to decide when to participate in those online discussions.

10 years work experience in any combination of engineering, product management, or education with Java and leading technology brands.

Ability to collaborate and develop positive relationships with all cross-functional areas within Oracle and with external Java luminaries.

Must have advanced verbal and written communication skills.

Must be motivated self-starter with exceptional organizational skills.

Must have the ability to develop and deliver the tactics on multiple projects simultaneously on time and on budget.

Exceptional follow-up skills are essential.

Diplomacy, integrity, and presence that enables you to work effectively at all levels within large organizations and communities.

Maximize opportunities that unexpectedly present themselves through the prescribed community engagements and event participation.

Gather feedback that will inform Engineering and Product Management on gaps/issues perceived by external audiences.

Highly seasoned skills specific to measuring results of executed activities.

Able to hit the ground running (while learning on the job); be methodical and organized; able to manage multiple opportunities, projects and priorities concurrently.

A bias towards action and the ability to work well in a fast-paced, entrepreneurial and constantly changing environment.

Ability to work and travel independently with unwavering professionalism and high productivity.

BS/MS in Computer Science, Engineering, or related technical field (MBA strongly desired or equivalent work experience).

Previous experience as a Java developer, technical evangelist, developer advocate, or technical product manager.
Job: *Product Development
Organization: *Oracle
Title: Java Developer Advocate
Location: United States
Requisition ID: 20000KBV
Other Locations: CA-Canada
Oracle