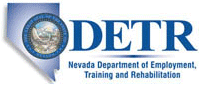 Job Information
Oracle

Lead Exadata Systems Engineer - (Remote / Home office)

in

Reno

,

Nevada
Design, develop, troubleshoot and debug software programs for databases, applications, tools, networks etc.
As a member of the software engineering division, you will take an active role in the definition and evolution of standard practices and procedures. You will be responsible for defining and developing software for tasks associated with the developing, designing and debugging of software applications or operating systems.
Work is non-routine and very complex, involving the application of advanced technical/business skills in area of specialization. Leading contributor individually and as a team member, providing direction and mentoring to others. BS or MS degree or equivalent experience relevant to functional area. 7 years of software engineering or related experience.
Oracle is an Affirmative Action-Equal Employment Opportunity Employer. All qualified applicants will receive consideration for employment without regard to race, color, religion, sex, national origin, sexual orientation, gender identity, disability, protected veterans status, age, or any other characteristic protected by law.
As part of Server Technologies, we are a customer-facing development team and looking for developers or team leads having the right aptitude, attitude, and very strong communication skills in driving and providing solutions to customers.
If you are looking for a role where you are constantly challenged in providing the best customer experience for both Oracle Cloud and on-prem customers, this is the right job.
In this role, you will be leading a team that is working on a critical deliverable for Oracle Cloud and Exadata Customers

You will be responsible for driving the release of this deliverable end-to-end with superior quality

You will beinteracting with DevOps & Support teams to quickly investigate and mitigate the problems impacting customers at various levels in the Engineered Systems technology stack (includes Database, ASM, Clusterware & Exadata Storage Server)

You will also be responsible for feedback on the solutions provided to customers back into the product

Primary responsibility is to work on Exadata and will need experience in the dependent components at both Application (Database, ASM) and/or System level (Network/Linux)
Overall this role offers an excellent opportunity with unmatched exposure to the complete Oracle Cloud technology stack and a rewarding career as part of one of the fastest-growing businesses within Oracle.
The team to be led is responsible for a product that is close to the system level. While the system-level knowledge is important, exposure to the applications running on the system would be very important to understand (e.g: Oracle Product Stack – Database/ASM/Clusterware). Any prior experience in working on Oracle Product Stack would be preferred. Besides that, you are expected to have an understanding of Linux OS internals, imaging, and patching. Any experience in IO subsystem, Operating Systems, Storage technologies would be a plus as well.
Work is non-routine, complex, and highly visible withcustomer successbeing the main focus.
Preferred Qualifications:
Prior Experience: Require MS/BS degree and/or equivalent 7-10 years of experience in Development and well versed with processes in the Software Development Life Cycle

Prior experience in both Application and System layers

Ability to lead a team and be hands-on (technical)

Experience in Oracle Product Stack (Database/ASM/Exadata Storage) is a big plus

Excellent knowledge of Linux System administration activities

A very good understanding of Linux kernel internals, Server Virtualization, Networking & Security layer

Hands-on experience with automation of system administration activities

Hands-on experience in building OS images and testing based on the standard test framework.

Experience in OEM, Linux OS Patching, Yum, KSplice, etc.

Excellent Scripting skills in Bash, Perl, Python, or similar scripting languages
Additional Competencies:
Can-do attitude with high interest in learning new technologies and how to function in a multi-dimensional team environment.

Excellent verbal and written communication skills.

Experienced with multiple software development methodologies, with an emphasis and passion for Agile

Ability to communicate and collaborate effectively with all levels of the organization and across multiple technical and non-technical groups.

Comfortable and effective in internal and external-facing scenarios.

A willingness to take on challenging tasks and the ability to multitask effectively across multiple areas of responsibilities.

Can prioritize tasks effectively to ensure timely delivery of the project.
Job: *Product Development
Organization: *Oracle
Title: Lead Exadata Systems Engineer - (Remote / Home office)
Location: United States
Requisition ID: 20000VFK
Oracle