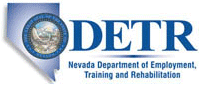 Job Information
Oracle

Member of Technical Staff- Virtual Networking

in

Reno

,

Nevada
Design, develop, troubleshoot and debug software programs for databases, applications, tools, networks etc.
As a member of the software engineering division, you will assist in defining and developing software for tasks associated with the developing, debugging or designing of software applications or operating systems. Provide technical leadership to other software developers. Specify, design and implement modest changes to existing software architecture to meet changing needs.
Duties and tasks are varied and complex needing independent judgment. Fully competent in own area of expertise. May have project lead role and or supervise lower level personnel. BS or MS degree or equivalent experience relevant to functional area. 4 years of software engineering or related experience.
Oracle is an Affirmative Action-Equal Employment Opportunity Employer. All qualified applicants will receive consideration for employment without regard to race, color, religion, sex, national origin, sexual orientation, gender identity, disability, protected veterans status, age, or any other characteristic protected by law.
The Oracle Cloud Infrastructure (OCI) team can provide you the opportunity to build and operate a suite of massive scale, integrated cloud services in a broadly distributed, multi-tenant cloud environment. OCI is committed to providing the best in cloud products that meet the needs of our customers who are tackling some of the world s biggest challenges.
We offer unique opportunities for smart, hands-on engineers with the expertise and passion to solve difficult problems in distributed highly available services and virtualized infrastructure. At every level, our engineers have a significant technical and business impact designing and building innovative new systems to power our customer s business critical applications.
Oracle s Cloud Infrastructure (OCI) team is building new Infrastructure-as-a-Service technologies that operate at large scale in a broadly distributed multi-tenant cloud environment. Our customers run their businesses on our cloud, and our mission is to provide them with best in class, foundational cloud infrastructure services. The Virtual Networking Team builds the highly customizable Virtual Cloud Networking (VCN) and connectivity services offering predictable and consistent performance, isolation, and availability.
https://cloud.oracle.com/en_US/networking
The key to a great customer experience for OCI customers is to have a reliable network that can support ever-increasing scale requirements and complex networking deployments and features. Reliability issues can have a direct impact on the services that OCI customers run which translates to an impact on business revenues. Hence the role of Site Reliability Cloud Engineers is business critical to the organization for delivering on the highly reliable network promise. This is a great opportunity for you if you are interested in solving complex problems and making a significant impact on the quality of cloud technologies on a daily basis.
As an SRE in the VCN team you will be required to:
Monitor our service and proactively debug operational issues. Work with internal and external teams to diagnose network performance issues.

Automate and maintain build and test systems including systems for performance and scalability testing.

Improve efficiency of the deployment processes across a fast-growing number of regions through automation and scale improvements to tools and dashboards.

Participate in our on-call rotation and resolve complex distributed network issues through debugging, communication and collaboration across multiple SRE teams across OCI.

Improve our operational capabilities by developing runbooks, alarming, and building tools and documentation that enable customers to self-diagnose problems.

Deploy our service in new regions and help to automate this process.
Basic Qualifications:
3 years of software development or automation experience in a Linux based environment

2 years of experience with Linux shell scripting, and Python

Proficient with Linux based build and analysis tools (e.g. make, scons/cons, bazel)
o Familiarity with CICD environments
o Familiarity with Agile Development
Proficient with commonly used networking protocols such as IP, TCP, UDP, ICMP, HTTP
o Familiarity with docker containers
Familiarity with packet capture tooling: Wireshark, tcpdump
o Bachelors in computer science and Engineering or related engineering fields
Preferred Qualifications:
o Cloud technology related certification
o Familiarity with C/C
o Masters / PhD degree in Computer Science or related engineering fields
Job: *Product Development
Organization: *Oracle
Title: Member of Technical Staff- Virtual Networking
Location: WA,Washington-Seattle
Requisition ID: 20000IV1
Other Locations: United States
Oracle