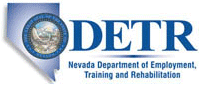 Job Information
Clearwater Living

Nurse - LVN

in

Reno

,

Nevada
Are you passionate about serving people? Do you love working with seniors? Then a highly rewarding and exciting opportunity awaits you at our premier senior living community
Join us in our endeavor to create experiences that celebrate your relevance.
We welcome candidates with sales experience and a passion to make a difference in a senior's journey to aging.
The LVN Nurse will be dynamic, eager to learn, have great communication skills, and a passion to serve. Must be willing to work weekends.
The Nurse administers quality nursing services to residents as directed by the resident's individual plan of care. The Nurse performs this care in accordance with the physician's orders and the plan of care and under the direction and supervision of the Health Services Director.
Clearwater Living associates enjoy the following great benefits:
Highly competitive salaries

Excellent benefits – with less than 30 days waiting period

401k contributions

Paid Time Off and sick leave

Exciting opportunities to grow

Effectively supervises departmental operations on a day-to-day basis under the guidance of the Assisted Living Director

Supervises Medication Technicians and Caregivers as assigned to maintain and provide appropriate care

Reports any supervisory or performance concerns to the Assisted Living Director or designee

Assesses residents to identify their physical, psychosocial and environmental needs Demonstrates knowledge and proficiency in communicating, identifying, reporting and documenting problems, adverse reactions or possible complications related to resident care

Demonstrates knowledge of emergency procedures and responds appropriately as well as reports life threatening situations with appropriate response Identifies and recommends other disciplines needed for quality care of the resident

Documents evaluation of nursing interventions including resident response

Assesses resident and staff knowledge base of disease process, treatment regimen and/or medication administration and assist with care plans

Provides resident care activities under the direction of the Assisted Living Director using current nursing standards

Assists with medication management program

Report any allegations of resident abuse, neglect, and/or misappropriation of resident property to supervisor

Participates in the Health Services performance improvement process

Present required new hire training and ongoing skills training for associates and maintain appropriate documentation

Minimum one to two years of experience in senior living, healthcare, or related industry

Completion of required specialized Nursing coursework for certification or certification as an RN, LPN or LVN is highly desirable

Minimum two to three years of supervisory experience to include training and supervising staff

First Aid Certification

Background clearances as required by government regulations

Must meet health requirements, including TB
REN#1
Job ID: 2020-1200
Street: 5255 Kietzke Ln Reno
Post End Date: 12/9/2020