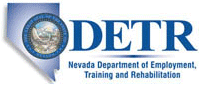 Job Information
Oracle

Principal Analytics Cloud Architect (Essbase) – US Nationwide - Solution Specialist IV

in

Reno

,

Nevada
Overlay sales personnel providing specialist product expertise to the sales force.
Partners with Account, Technology, and Application sales representatives to qualify and close new business on Oracle solutions. Provides specific industry or product expertise to facilitate the closing of deals within sales representatives territory. Interacts with sales team to architect the solution, and develop and execute solution strategies for market. Manages solution opportunities to obtain appropriate and necessary resources for all qualified opportunities. Leads teams in the sales process for establishing market visibility and deal visibility. Presents/demonstrates solution to high level clients and industry conference attendees. May provide training to field sales on industry/solutions. Builds and maintains a network and up to date specific industry or product knowledge.
Leading contributor individually and as a team member, providing direction and mentoring to others. Work is non-routine and very complex, involving the application of advanced technical/business skills in area of specialization. 8 years applicable experience preferred. Subject matter expertise in industry/product space. Knowledge of key industry leaders and management. Knowledge of Oracle competition. Presentation and product demonstration experience. Previous consultative selling experience preferred. Excellent communication, negotiating, and closing skills with prospects and customers. Travel may be needed. BA/BS degree in related field.
Oracle is an Affirmative Action-Equal Employment Opportunity Employer. All qualified applicants will receive consideration for employment without regard to race, color, religion, sex, national origin, sexual orientation, gender identity, disability, protected veterans status, age, or any other characteristic protected by law.
Principal Analytics Cloud Architect (Essbase) – US Nationwide - Solution Specialist 4 -
Are you interested in building large-scale distributed infrastructure for the cloud?
We are searching for combination presales – delivery cloud architect.
Oracle's extensive enterprise customer base is looking for rock solid cloud solutions that provide the same reliability and effectiveness that they have come to expect from Oracle. Our customers run their businesses on our cloud, and our mission is to provide them with best in class, foundational cloud services. Oracle's Cloud team is being built with an entrepreneurial spirit that promotes an energetic and creative environment.
We are specifically looking for a Solution Specialist - Principal Analytics Cloud Architect with a focus on Oracle Essbase, building applications, performing migrations covering the complete life cycle.
This is a combination presales and delivery role. Candidates will work in an end-end cloud lifecycle starting from presales, customer success, implementation work and post go-live follow up and facilitation.
Challenges and opportunities are plentiful in this role! We need talented people to help us drive excellence using data to tell business stories.
In this role, you will:
Architect Oracle Cloud solutions around Essbase

Assist Essbase customers migrating to the Oracle Cloud.

Identify technical risks associated with a project/program and provide mitigation options

Work in a presales capacity collecting requirements, designing solutions, presenting / demo to clients

Work in a delivery capacity taking project from signoff through delivery and go-live and performing follow-up and facilitation with clients

Bring the insight to the attention of engineering and business leaders

Define and establish new processes and programs to support a rapidly scaling business
Mandatory Qualifications:
Bachelor's or Master's degree in Computer Science, Information Technology, Business Administration or related field

Ability to collect, organize, analyze, and disseminate significant amounts of information with attention to detail and accuracy

Candidate must have 4 to 6 years of IT experience with minimum 3 years focused on Oracle Essbase.

Candidates preferably should have worked with the recent 11.2.x version of Oracle EPM products and Essbase 12c or above.

Should have experience performing Essbase migrations.

Must have demonstrated experience in designing and implementing Essbase applications covering the complete life cycle

Experience consolidating key performance and operating metrics, What-if scenario management and writing MaxL scripts.

Be able to understand data flow from various sources and be able to integrate data from multiple sources like ERP and Legacy systems running on both on-perm and Cloud platform

Must have experience to connect data sources on Oracle Cloud or On-Prem to Essbase

Excels in synthesizing complex elements into a crisp, yet robust story

Self-driven, analytical, and results oriented with proven sound judgment.

Excellent organizational, verbal, and written communication skills
Preferred Qualifications:
Must have some familiarity with Oracle OCI Cloud platform

Should have experience to migrate Essbase Cubes from On-Prem to the Oracle Cloud.
Oracle is an Equal Employment Opportunity Employer. All qualified applicants will receive consideration for employment without regard to race, color, religion, sex, national origin, sexual orientation, gender identity, disability and protected veterans status or any other characteristic protected by law.
At Oracle, we do not just value differences—we celebrate them. We are committed to creating a workplace where all kinds of people work together. We believe innovation starts with diversity and inclusion.https://www.oracle.com/corporate/careers/culture/diversity.html
Job: *Sales
Organization: *Oracle
Title: Principal Analytics Cloud Architect (Essbase) – US Nationwide - Solution Specialist IV
Location: United States
Requisition ID: 20000NPR
Oracle