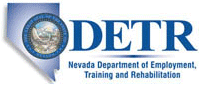 Job Information
Renown Health

Principal Financial Analyst

in

Reno

,

Nevada
Principal Financial Analyst
Requisition id: 157926
Department: 100614 Financial Planning and Analysis
Facility: Renown Health
Schedule: Full Time
Shift: Day
Category: Professional
Location: Reno,NV
Position Purpose
This position prepares financial reports and analyses and supports the Director in the preparation of the annual capital and operating budget. Through these duties, the analyst is expected to identify opportunities for cost-savings, or revenue enhancing opportunities, in the day-to-day operations of the facility and for presenting those opportunities in a clear concise manner to various stakeholders throughout the organization. In addition, this position prepares, organizes and conducts financial workshops and performance reviews both to individuals and in larger group settings. The position will be flexible as to what specific duties are performed in support of the Director.
Nature and Scope
This position is responsible for independently organizing, analyzing and presenting data related to the organization's finance and strategic planning functions and serving as support to the Director.
This position is responsible for the completion and management of accurate, timely and objective financial results and analyses in all projects assigned. Included in these projects are ongoing and ad hoc financial analysis, financial statement reporting and pro formas to provide financial information for decision-making with a focus on cost management, revenue enhancement and benchmarking comparisons. This position has frequent contact with all levels of management, employees and external clients providing both an advisory and ongoing training and support service in the use of financial data.
The incumbent also independently performs complex research and financial project analysis, complex spreadsheets and presentations. Supports assigned Administrators with various initiatives, organizational strategic goals, financial metrics, reports and analyses and provides interpretation of findings.
The incumbent must exude effective organizational and communication skills. Additionally, the incumbent must be a demonstrated self-starter who can work independently on solving complex business problems with minimal guidance, direction and supervision.
This position will provide monthly reports to accounting on strict month end deadline related to various financial areas. Assist in completion of monthly performance review packets and other presentation material to Director and Divisional CFO. Provide input into the budget process regarding operating changes. Completes and oversees pro formas in partnership with Operational Leaders for new or expanded services in alignment with the standard Renown pro forma process.
Position may beresponsible for one or more of the following within respective Division;annual benchmarking data submittal, interprets reimbursement impact, cost accounting and oversee monthly contractual and bad debt reserves.
Assist the Director in coordinating and completing other duties as assigned. This position has the authority to work within the established guidelines to resolve financial and budget issues with the appropriate personnel. Decisions that must be referred to the Director are prioritization of projects, changes in procedures, release of confidential information and/or other issues that cannot be resolved and need to be escalated. Acts as a resource and provides analytical support to members of the Finance Divisional team to provide direction, support and mentorship in support of the Director.
Some of the challenges of this position include acting as liaison between the finance team and Director to provide timely and accurate information. The incumbent must be capable of and comfortable with shifting priorities as information and organizational needs change. The position is challenged with providing continuous communication regarding the status of financial requests.
This position will have access to proprietary information. This mandates high standards of professionalism, communications, performance, and respect for confidentiality.
Knowledge, Skills and Abilities
• Strong communication, organizational, analytical, critical thinking and problem solving skills.
• Ability to plan, maintain priorities and schedules to ensure deadlines are met.
• Detail-oriented with a high degree of accuracy.
• Strong ability to effectively use different reporting tools to extract and organize data and assemble reports using data compiled from various information sources.
• Highly skilled with spreadsheet and database applications.
• Proven administrative ability.
• Strong presentation skills and the ability to speak in front of larger groups.
• Strong interpersonal skills to create a positive work environment.
• Problem solving skills to identify, research and solve a wide range of work related problems: e.g., time management, work assignments, etc. Knowledge of collaborative practice to allow for effective interaction with physicians and other health care professionals.
• Maintains effective working relationships with employees, medical staff leaders, administration and legal counsel.
• Demonstrated ability to think globally, formulate business strategies, creates action plans, influence outcomes, and drive results.
• Excellent people skills and ability to work with diverse individuals in a complex organization and establish strong, cooperative working relationships. Exceptional financial analytical skills.
• Excellent problem solving skills including the ability to identify trends and business opportunities and create recommendations.
• Demonstrated ability to create and/or facilitate development of business plans and financial pro formas.
• Skilled in developing presentations for executives and boards.
• Strong project management skills including experience managing large projects and influencing change.
• Strong knowledge of market competitors, industry trends and financing, state and federal regulations including Medicare and Medicaid conditions and payment systems.
• Ability to work under pressure and with minimal supervision while providing excellent results.
This position does not provide patient care.
Disclaimer
The foregoing description is not intended and should not be construed to be an exhaustive list of all responsibilities, skills and efforts or work conditions associated with the job. It is intended to be an accurate reflection of the general nature and level of the job.
Minimum QualificationsRequirements – Required and/or Preferred
Name
Description
Education:
Must have working-level knowledge of the English language, including reading, writing and speaking English. Master's degree in Accounting, Business Administration or Finance from an accredited college or university or In process of Master's
Experience:
Minimum three years in a healthcare financial planning role with a focus in budgeting, cost management, business case development within in an integrated health system. Or minimum five years in a non-healthcare finance, accounting or similar role.
License(s):
None
Certification(s):
None
Computer / Typing:
Must be proficient with Microsoft Office Suite, including Outlook, PowerPoint, Excel, Access and Word. Must have the ability to use the computer to complete online learning requirements for job-specific competencies, access online forms and policies, complete online benefits enrollment, etc.