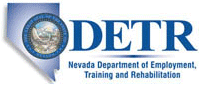 Job Information
Hamilton Company

Product / Customer Support Specialist

in

Reno

,

Nevada
Product / Customer Support Specialist
Jobs

Login

23-Oct-2020 to 22-Dec-2020 (MST)

Reno, NV, USA

Salary

Full Time
Email Me Similar Jobs Email Me This Job
Company Description
Hamilton Company is a global enterprise headquartered in Reno, Nevada with manufacturing facilities in Reno, Boston and Bonaduz, Switzerland. Branch sales offices are located in France, Germany, and the United Kingdom. We are the worldwide leader in the design and manufacture of manual, semi-automated and robotic products for precision fluid measuring. For over 56 years, Hamilton has been satisfying customer needs by combining quality materials with skilled workmanship, ensuring the highest level of performance of every precision fluid measuring device we manufacture.
The Product / Customer Support Specialist will work with members of the Robotics Marketing Team to provide general assistance to Product Managers, Marketing Managers and Market Segment Leaders in support of a broad range of programs and initiatives that impact Instrument/Consumable Sales, Marketing, Applications and Service.
Responsibilities include:
Provide support for various administrative tasks including but not limited to data collection, data entry, document reviews, product pricing/margin calculations, etc.

Support of Order reviews and customer communication follow-up.

Conduct directed market research to define competitive landscape, identification of product portfolio strengths, weaknesses, opportunities and threats; industry/customer surveys.

General assistance in support of new product launches, product enhancement initiatives, product demos, etc.
Education and Experience:
BS Degree preferred. High School Diploma required.

Basic knowledge of Life Science laboratory workflows desired.

Working knowledge of MS Word, Excel and PowerPoint.

Strong organizational and communication skills are essential.

Ability to work efficiently in a fast-paced environment with a commitment to complete the job.

A passion to learn and grow professionally.

Ability to build rapport with cross-functional teams.

Comfort with ambiguity as this role may evolve based on changing departmental needs.

Role has high potential to expand and progress.

Able to lift approximately 20 pounds.
Additional Information:
Diverse portfolio of exciting and innovative design projects

Tremendous opportunities for professional growth and advancement

Commitment to sustainable design

Competitive Compensation

Excellent Benefit Package (medical, dental, vision insurance, paid vacation time, paid sick time, disability insurance, 401k, tuition reimbursement and much more)

Solid Stable Company

Drug free workplace.
Learn more about us @: www.hamiltoncompany.com
It is the policy of this organization to provide equal employment opportunities to all qualified applicants without regard to race, creed, color, national origin, sex, age 40 and over, disability, marital status, sexual orientation, gender identity, genetic information, citizenship status, religious preference, or veteran status in all phases of the employment process and in compliance with applicable federal, state, and local laws and regulations.