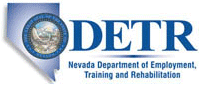 Job Information
BluePearl

Purchasing Coordinator - Veterinary

in

Reno

,

Nevada
Purchasing Coordinator - Veterinary
Reno
Nevada
Finance
Opening Statement
BluePearl Specialty + Emergency Pet Hospital is hiring a Purchasing Coordinator in Reno!
Description
BluePearl Specialty + Emergency Pet Hospital is looking for an exceptional Purchasing Coordinator to join their team in Reno, Nevada!
As a Purchasing Coordinator you will purchase, and maintain all inventory, medical supplies, and medical equipment of the hospital. We are looking for someone who can be resourceful in negotiating rates and identifying cost savings for the hospital.
The ideal candidate with be a self-starter, knowledgeable in veterinary and human pharmaceuticals, medical supplies, and pet products (food, shampoo, etc.), have strong people skills and above average math skills. General working knowledge of medical equipment is a plus, should be familiar with DEA regulations.
As a Veterinary Purchasing Coordinator, you will:
· Coordinate repairs, troubleshoot, and maintain all medical equipment
· Develop and maintain strong working relationships with local vendors
· Work to identify cost savings while maintaining high quality standards
· Complete bi-annual inventory count in the hospital
· Process employee orders and complete employee invoicing
· Process emergency orders as needed
· Coordinating purchase of medical supplies
· Proficient in mathematics.
What can you expect from BluePearl?
BluePearl Specialty + Emergency Pet Hospitals grew from the dreams of numerous veterinarians who believed pets should have access to high quality, groundbreaking healthcare.
We are seeking hospital support with the same philosophy who are looking to grow their career in an exciting environment with a family atmosphere.
How can you become successful at BluePearl?
At BluePearl, the continued education of our techs is paramount. Not only do our techs get to work in state-of-the-art facilities with the best veterinary teams in the nation, but they also have access 90% paid scholarships with Penn Foster and CE allowances. We also go even further to hold monthly CE meetings, associate feedback sessions, and opportunities for mentorship and cross-training.
Why BluePearl?
· Our passion is pets. We offer Trupanion pet insurance and discounts to our associates for pet treatments, procedures, and food.
· We encourage you to grow with us. We are focused on developing our associates into leaders through talent development programs and leadership workshops. As a member
of Mars Veterinary Health, our associates have endless opportunities to advance in their career.
· We value your health and well-being as an associate by providing you with the following:
o NEW company paid Short-Term and Long-Term Disability
o NEW Parental Leave Benefits
o Health, dental, vision, and life insurance options
o Paid Time Off and Floating Holiday Plans
o Shift Differential for all hourly associates.
o Weekend Shift Differential for all hourly associates
o Health Savings Account, Flexible Savings Account
o 401(k) Retirement Plan
o Annual Scrub Allowance
o Referral Bonus Program
BluePearl is committed to a diverse work environment in which all individuals are treated with respect and dignity. We are an equal opportunity employer and you will receive consideration for employment without regard to race, color, national origin, religion, creed, sex, age, disability, genetic information, marital status, citizenship status, sexual orientation, or gender identity or expression, protected veteran status, or any other characteristic protected by law. If you need assistance or an accommodation during the application process because of a disability, it is available upon request. The company is pleased to provide such assistance, and no applicant will be penalized as a result of such a request. We are an Equal Opportunity Employer and a Drug Free Workplace.