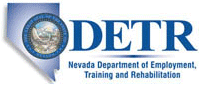 Job Information
Renown Health

Quality Assurance Auditor

in

Reno

,

Nevada
Quality Assurance Auditor
Requisition id: 147084
Department: 500602 Finance
Facility: Hometown Health Management
Schedule: Full Time – Eligible for Benefits, 80
Shift: Day
Category: Professional
Location: Reno,NV
Position Purpose
The Quality Assurance Auditor performs daily audits of work performed in assigned operational areas to ensure work adheres to processes as defined by each specific area and meets or exceeds the set quality standard. The position will deliver audit results in a timely and consistent manner, meeting all department quality and production goals and remaining current with all applicable business and audit processes. Position will also assist in evaluating the adequacy and effectiveness of internal controls, risk management, and governance processes for Hometown Health and Medicare Advantage products.
Nature and Scope
The position will be responsible for conducting quality assurance audits for all lines of business and in specific areas of the operations. The position will be responsible for the implementation and day to day performance of process activities related to Audit Programs, including claims review, contracts and fee schedules to identify processing, procedural, systemic and billing errors. As an example, they may perform complex claims analysis and audit activities to identify trends, determine root cause of payment inaccuracies, and to recommend / implement process and systems improvements.
Work involves planning, scheduling, coordinating, conducting, and reporting the results of audits, such as provider claims. Other functions include review of records, directing special reviews as requested by claims management, and assessing the adequacy of controls intended to mitigate inaccurate claim payments. They will audit and review the accuracy of case installation activities impacting claims, billing or systems structure to ensure compliance and consistency with administrative procedures and guidelines. Work is performed in accordance with all company, state, and federal regulatory standards by performing the following duties.
This position must be objective and independent of the activity being reviewed. It is authorized to have free and unrestricted access to organization functions, records, property, and personnel.
Knowledge, Skills and Abilities:The ability to communicate in a way that clearly conveys project objectives, evaluations, conclusions, and recommendations.The ability to maintain satisfactory relationships with project clients.The ability to apply knowledge to recognize the existence of problems or potential problems and identify additional research to be undertaken or assistance to be obtained in the following areas:
Internal audit standards, procedures, and techniques

Management principles and deviations from good business practices

Fundamentals of business subjects.
This position doesn't provide direct patient care.
Disclaimer
The foregoing description is not intended and should not be construed to be an exhaustive list of all responsibilities, skills and efforts or work conditions associated with the job. It is intended to be an accurate reflection of the general nature and level of the job.
Minimum QualificationsRequirements – Required and/or Preferred
Name
Description
Education:
Must have working-level knowledge of the English language, including reading, writing and speaking English. Requires B.S. or B.A. in a related field or equivalent combination of education and experience.
Experience:
3 years Health care fraud-related investigations, auditing, and/or Pharmacy PBM claims experience required
License(s):
None
Certification(s):
Professional designation preferred. Accredited Health Care Fraud Investigator (AHFI) or Certified Fraud Examiner (CFE)
Computer / Typing:
Must be proficient with Microsoft Office Suite, including Outlook, PowerPoint, Excel and Word and have the ability to use the computer to complete online learning requirements for job-specific competencies, access online forms and policies, complete online benefits enrollment, etc.