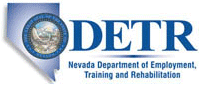 Job Information
Mars

Receiving Operator SIGN ON BONUS (3rd shift)

in

Reno

,

Nevada
Key Responsibilities:
Testing and unloading bulk grains, powders, liquids, meat and hazardous chemicals and dispense into appropriate bins and tanks in a safe and efficient manner.

Perform activities of Quality Assurance as detailed in Quality Systems Manual. Assure checks are documented clearly and cross referenced and traceable.

Communicate results of routine QA tests to production personnel. Notify supervisory personnel and QA Technician of product quality or plant conditions which may have a negative impact on product, and work together to correct the situation.

Maintain and report hold/reject product, and assure its proper disposition.

Collect routine ingredient samples as required (detailed in Quality Assurance Manual).

Generate Quality Control reports as delegated by QA Technician..

Develop and maintain proficiency in business systems as needed to ensure accurate reporting and inventory management.

Prepare and maintain Best Practices and training modules.

Ability to work independently as well as within a team setting.

Knowledge of Food Safety (HACCP), Quality Systems, and Good Manufacturing Practices.

Working knowledge of Microsoft Office applications.
Other Responsibilities:
May have to perform special non-routine tasks associated with corporate requests, projects and tests

Keep receiving laboratory equipment clean and in proper working order unless repairs are beyond their capacity
Who Should Apply . . .
Who Should Apply . . .
We are looking for individuals who demonstrate the following behaviors:
Team player

Action oriented

Problem solving abilities

Strong communication skills

Continuous self development
Qualifications:
Primary qualifications for this job are:
Most recent Performance appraisal with a minimum of "Meets" expectations and not more than 1 year old.

No active disciplinary notices.

Acceptable attendance (less than 5 incidents and no discipline above an Initial Warning).
Physical/Environmental Requirements:
Must not be afraid of heights; must be capable of working at elevated heights

Must not be unusually sensitive to chemicals (contact lenses not recommended).

Vision correctable to 20/20.

Must be able to stand on feet for long periods of time.

Standing on a concrete floor

Majority of time spent in outer building, outdoor environment performing quality sampling, inspections and evaluations.

Wearing proper personal protective equipment (hair net, bump cap, ear plugs, safety shoes, and uniform)

Bending, stooping, twist, turn, standing for extended time periods, reaching, climbing stairs, and lifting up to 55 lbs

Must be able to adapt to temperature and environmental extremes such as hot to cold, dust dirt and chemicals

Able to work with minimal supervision
Minimum Qualifications:
Be 18 years of age or older

Have a High school diploma, GED or equivalent education

Basic knowledge of personal computers

Demonstrated competency in computer and pc software including MS Office and email

Must be willing and able to work and accept varying shifts and schedules

Ability to understand and effectively communicate in the English language

Good basic math, reading and writing skills

Good communication skills

Ability to learn to operate quality control testing equipment

Ability to work in a self directed manner with minimal supervision and a positive attitude

High Level of mechanical aptitude and knowledge, with good skills in troubleshooting and problem solving

Basic knowledge of Safety, Quality and Material Management Systems and procedures.

Basic knowledge of food safety, GMP, GHOP, HACCP, SPC

Demonstrated ability to work in a team environment
.
=