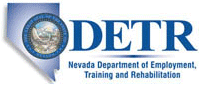 Job Information
Renown Health

Recruiter

in

Reno

,

Nevada
Recruiter
Requisition id: 154254
Department: 100716 Human Resources
Facility: Renown Health
Schedule: Full Time
Shift: Day
Category: Professional
Location: Reno,NV
Position Purpose:
This position will oversee all aspects of the recruitment function for Renown Health.
The Recruiter is responsible for developing and implementing innovative recruitment and staffing strategies for assigned service area with special emphasis on a well-qualified and diverse pool of candidates, timeliness and cost effectiveness.
Nature and Scope:
The Recruiter provides a high level of customer service in consulting with and guiding hiring managers in comprehensive recruitment and staffing issues, policies and processes. In doing so, the recruiter must maintain high standards of courtesy, performance, human relations skills, personal appearance and professionalism at all times.
As a Human Resources staff member, the incumbent has general contact with employees and management at all levels throughout Renown Health.
The Recruiter's main responsibilities will be to find, source, and interview and recommend candidates for employment. Other duties will include, but are not limited to:
Sourcing applicants through Internet, email, phone, job fairs, schools, colleges, mailings, etc. to find qualified applicants.

Interview and refer qualified applicants to the hiring manager. Provide screening for hiring managers to obtain work history, education, training, job skills and salary requirements.

Regularly meet with hiring managers and develop recruitment plans to achieve required staffing levels.

Develop and conduct training programs for managers designed to improve recruiting and hiring efficiencies and reduce turnover.

Develop and maintain professional relationships with colleges, universities and community college offices as a source to generate qualified applicants.

Directs the efforts of employment agencies and search firms.

Attend job/career fairs as a source to generate qualified applicants.

Assist with design and implementation of recruitment strategies.
This position does not provide patient care.
The foregoing description is not intended and should not be construed to be an exhaustive list of all responsibilities, skills and efforts or work conditions associated with the job. It is intended to be an accurate reflection of the general nature and level of the job.
Minimum Qualifications: Requirements – Required and/or Preferred
Education:
Must have working-level knowledge of the English language, including reading, writing and speaking English. Requires a Bachelor's Degree in Human Resources or a closely related field. Directly related experience in recruitment or human resources may be substituted for education.
Experience:
Minimum of three (3) years recruiting or human resources experience preferred . Strong marketing (selling) and interpersonal skills required. Accomplished in sourcing, Internet, applicant tracking system and networking preferred. Applicants with experience in a health care setting will be given preference.
License(s):
None.
Certification(s):
None.
Computer / Typing:
Must be proficient with Microsoft Office Suite, including Outlook, PowerPoint, Excel and Word and have the ability to use the computer to complete online learning requirements for job-specific competencies, access online forms and policies, complete online benefits enrollment, etc.