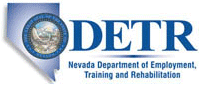 Job Information
Renown Health

Security Officer

in

Reno

,

Nevada
Security Officer
Requisition id: 155909
Department: 100550 Renown Health Security
Facility: Renown Health
Schedule: Full Time
Shift: Day
Category: Services & Trades
Location: Reno,NV
Position Purpose:
As a member of the Security team, performance includes demonstration of the following leadership competencies: demonstrates ownership, creates improvement and innovation, and creates work environment marked by pride/joy, builds bridges/collaborates, adaptability and integrity and trust.
Reporting to an on duty Lead Security Officer, the Security Officer (SO) is responsible for ensuring a secure environment for employees, patients and visitors at all Renown Health facilities by providing service of the highest quality, which optimizes our patient's healthcare experience.
Nature and Scope:
Under the direction of the Lead Security Officer and Security Supervisor, this incumbent is responsible for ensuring a secure environment for patients, staff and visitors at all Renown Health properties. This will be done in a manner consistent with Renown Health's values and goals.
Works to build a cooperative and proactive department using current law enforcement, security and crime prevention technologies.
Responsible for responding to the needs and inquiries of the Renown Health community, and strives for a safe and secure environment for patients, staff and visitors. Supports and creates a community based model and sets standards for cross-disciplinary work to improve customer service.
Responsible for responding to all calls assigned and ensuring the making of reports and maintaining records.
Responsible to maintain patient confidentiality and inform the Lead Security Officer of all instances of necessary statutory reporting to state and federal agencies.
Responsible to promote crime prevention and proactive techniques to reduce crime, theft and loss of Renown Health property and work with other members of Renown Health to reduce crime and create a safe and secure environment.
Will be required to administer patient restraints when written authorization is provided by an approved medical practitioner.
Must have ability to be cross-trained as a dispatcher to assist when needed.
Will be responsible for issuing citations for improperly parked vehicles.
Security Officers will be required to detain individual's subject arrests that have committed a crime and are an immediate threat and appear in court and must be up to date on all State of Nevada criminal statutes and procedures.
Maintains ability to interact with Reno Police Departments, Washoe County Sheriff's Departments, Nevada State Police, University of Nevada Police, Department of Public Health Investigations, and other security, federal and out of state law enforcement agencies.
Must be able to work all shifts and during times of emergency be able to respond to Renown Health when called.
Provide all other duties as assigned.
This positiondoes notprovide patient care.
The foregoing description is not intended and should not be construed to be an exhaustive list of all responsibilities, skills and efforts or work conditions associated with the job. It is intended to be an accurate reflection of the general nature and level of the job.
Minimum Qualifications: Requirements – Required and/or Preferred
Education:
Must have working-level knowledge of the English language, including reading, writing and speaking English. A high school degree preferred; a college degree in Criminal Justice or other related field preferred.
Experience:
An understanding of police and security principles and 1-year experience in law enforcement/security is desirable.
Healthcare Security experience is desirable.
High level of motivation and creativity in problem solving preferred.
Excellent customer service skills preferred.
Strong team building skills and self-motivation are preferred.
License(s):
Valid State of Nevada or California driver's license and ability to pass Renown Health's Department of Motor Vehicle Report criteria upon hire.
Certification(s):
AHA Heart Saver certification is required upon 90 days of hire.
Computer / Typing:
Strong written, verbal and computer skills are desirable.
Must possess, or be able to obtain within 90 days, the computers skills necessary to complete online learning requirements for job-specific competencies, access online forms and policies, complete online benefits enrollment, etc.