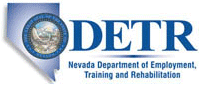 Job Information
Oracle

Security Program Lead (JoinOCI-Ns2)

in

Reno

,

Nevada
Manage the development and implementation process of a specific company product.
Manage the development and implementation process of a specific company product involving departmental or cross-functional teams focused on the delivery of new or existing products. Plan and direct schedules and monitor budget/spending. Monitor the project from initiation through delivery. Organize the interdepartmental activities ensuring completion of the project/product on schedule and within budget constraints. Assign and monitor work of systems analysis and program staff, providing technical support and direction.
Duties and tasks are varied and complex, needing independent judgment. Fully competent in own area of expertise. May have project lead role and or supervise lower level personnel. BS degree or equivalent experience relevant to functional area. 5 years of project management, product design or related experience preferred.
Oracle is an Affirmative Action-Equal Employment Opportunity Employer. All qualified applicants will receive consideration for employment without regard to race, color, religion, sex, national origin, sexual orientation, gender identity, disability, protected veterans status, age, or any other characteristic protected by law.
Security Program Manager
/At Oracle Cloud Infrastructure (OCI), we build the future of the cloud for Enterprises as a diverse team of fellow creators and inventors. We act with the speed and attitude of a start-up, with the scale and customer-focus of the leading enterprise software company in the world./
/ Values are OCI's foundation and how we deliver excellence. We strive for equity, inclusion, and respect for all. We are committed to the greater good in our products and our actions. We are constantly learning and taking opportunities to grow our careers and ourselves. We challenge each other to stretch beyond our past to build our future./
/ You are the builder here. You will be part of a team of really smart, motivated, and diverse people and given the autonomy and support to do your best work. It is a dynamic and flexible workplace where you'll belong and be encouraged./
About the Role:
The Oracle Cloud Infrastructure (OCI) Global Government Sector (G2S) team, oversees the delivery of cloud products tailored for government customers, is seeking a security professional for our personnel and facilities security management practice to serve as the Security Program Manager.
The primary duties of the Security Program Manager include developing and maintaining a comprehensive picture of OCI's current cleared capabilities; conceiving a strategy for the growth of OCI's cleared capabilities based on contract, product and other business needs; then tracking and driving the execution of that strategy across OCI. The Security Program Manager will assist in standing-up an OCI wide security clearance compliance program for Top Secret/SCI clearances, establishing training programs and reporting practices, and oversight of physical/facilities security (SCIFs) within the United States (and potentially internationally).
As we are awarded projects in the global market, the scope of this position will expand to support the personnel and facilities security management of our international government customers.
As the OCI Security Program Manager, your initial focus will be on personnel security to include the development of:
o Asses OCI's existing cleared personnel and facilities against current requirements.
o Develop plans to potentially expand OCI's cleared capabilities based on consumption growth, or contract wins.
o Create training for newly cleared individuals on the obligations of their clearance, and general security awareness and compliance best practices
o Create trainings for supervisors of cleared individuals
o Evolve training program as government sponsor evolves their security requirements.
o Maintain updated list of cleared individuals and their current supervisors
o Process, track, and maintain list of cleared individuals with sponsor to include re-investigation dates
o Track reportable events as identified by the government sponsor (both US Government and international government sponsors) to ensure reporting compliance
o Establish relevant reporting practices to government and company security officer:
Foreign travel and contact with foreign nationals

Financial events

Personal events

Interactions with law enforcement,

And any other reporting practices as mandated by the sponsor
Minimum Qualifications:
• Bachelor's degree or higher or equivalent experience relevant to functional area.
• Experience in government security administration
Ability to establish and maintain working relationships with government agencies.

Past experience in the development and execution of security education programs.

Exceptional written and verbal communication skills

Exceptional interpersonal skills
Job: *Product Development
Organization: *Oracle
Title: Security Program Lead (JoinOCI-Ns2)
Location: United States
Requisition ID: 20000U8F
Oracle