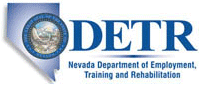 Job Information
Oracle

Senior Director, Product Management - Adaptive Intelligent UX

in

Reno

,

Nevada
Manage a team that acts as the central resource and driving force for the design, process, manufacturing, test, quality and marketing of product(s) as they move from conception to distribution. Organize interdepartmental activities ensuring completion of the project/product on schedule and within budget.
As a Senior Director in the product development division, you will lead a team that defines product specifications and or strategy. Gather and analyze information to define product specifications and review design specifications. Envision and communicate product strategy and functionality. Initiate and foster relationships with other groups. Review product documentation and collateral. Ensure successful product releases based on corporate priorities.
Directs and ensures the implementation of operational policies through subordinate managers. Interacts internally and externally with executive management, providing negotiation of difficult matters to influence policy. Functional expertise and broad company knowledge important. Demonstrated leadership and people management skills. Strong communication skills, analytical skills, thorough understanding of product development and product management. BS or MS degree or equivalent experience relevant to functional area. 8 or more years of software engineering or related experience preferred.
This is a remote/office based position which may be performed anywhere in the United States except for within the state of Colorado.
Oracle is an Affirmative Action-Equal Employment Opportunity Employer. All qualified applicants will receive consideration for employment without regard to race, color, religion, sex, national origin, sexual orientation, gender identity, disability, protected veterans status, age, or any other characteristic protected by law.
Senior Director, Adaptive Intelligent UX PM, Oracle Adaptive Intelligent Apps
Location: Redwood Shores, CA or Remote US
As a Senior Director of Product Management, this individual will lead the effort to introduce intelligence into the user interface for Oracle's SaaS products. You should bring inspiration from the most intuitive consumer interfaces that seem to know exactly what a user wants and help bring the same kind of frictionless experience to Oracle's applications. Many teams and individuals collaborate to deliver the UI standards for Oracle and the manifestations of those standards in applications. This role will focus on the machine-learning requirements behind the scenes that will make the intuitive UIs a reality.
As a product visionary, you will determine the product roadmap and evangelize to the broader SaaS organization, in collaboration with the Redwood UX team. As an execution machine, you will focus on delivery, virtually leading the engineering and data science teams to deliver and ensuring the success of the end-to-end solution. You will work all of the other SaaS teams to uptake the AI-UX functionality so that it truly becomes a differentiator for Oracle SaaS.
As a Product Owner, you will direct the activities of one or more scrum teams that will deliver the data ingestion, the machine learning models that give back recommendations via an API, the design of the APIs, the monitoring of the solution and fallback behavior. You will also influence the front-end designs and be the expert on what is achievable.
This role will break new ground and require solving new problems with many unknowns in an Oracle context. Requirements for the role include:
Experience leading agile enterprise product teams as a product owner

Solid understanding of machine learning

Consumer design aesthetic and attention to UX detail

Demonstrated track record of 8 years of software engineering, product development, product management in enterprise and consumer software products

Understanding of SaaS deployment models
The following qualities and qualifications are also required:
Self-starter, motivated and ambitious. Looking to grow in a fast moving organization. Ability to wear many different hats and work on multiple deliverables in parallel

Great verbal, interpersonal and written communication skills and able to present and document ideas in a concise and articulate manner

Strong analytical skills and problem-solving skills

Ability to build relationships and collaborate successfully outside of direct authority

Expertise operating within Oracle and experience with Fusion Applications are desirable

BS or MS degree in computer science or another technical field

Knowledge of machine learning techniques and algorithms a plus
_Responsibilities _
Conceive the details of AI-UX and tell the story to bring others along

Document user stories and define priorities for the behind-the-scenes data science and infrastructure required to deliver "Intelligent UX" for Oracle's SaaS products

Work with engineers, data scientists, and designers to conduct proofs of concept, and deliver a solution into production for adoption by all SaaS products at Oracle

Collaborate across a matrixed organization and influence the decision-making of user experience experts, UX component teams, and applications product teams to ensure Oracle delivers Intelligent UX, with key short term and long term milestones

Work closely with early adopter teams within Oracle Fusion Applications to ensure product success
Job: *Product Development
Organization: *Oracle
Title: Senior Director, Product Management - Adaptive Intelligent UX
Location: United States
Requisition ID: 21000DOL
Oracle