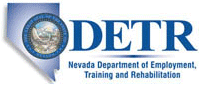 Job Information
Grand Sierra Resort and Casino

Slot Associate-Grave

in

Reno

,

Nevada
Essential Job Functions:
Listen and respond to guest inquiries using a positive, clear speaking voice. Answer questions and offer assistance to provide guest satisfaction. Relay accurate information to guests regarding hours of operation, Hotel services, directions to local attractions or function rooms, car rentals, airline shuttle service, etc.
Direct and dispatch other team members to events identified by the slot dispatch system.
Walk the casino floor, in assigned area, watching for change lights, or other signs that a customer needs assistance
Check station before, during and after shift for proper set-up and cleanliness to include light cleaning duties such as, but not limited too, cleaning ashtrays, removing dirty glasses and wiping down slot machines, and chairs.
Initiate and pay jackpots accurately and quickly. Initiate and carry out fill procedures accurately and quickly. Redeem slot vouchers for cash. Carry out all Marketing initiatives to guest's satisfaction. Carry out casino promotional activities as needed.
Check in and out cash bank quickly and accurately. Maintain bank to variance standards. Perform minor repairs to slots. Maintain slot area in a clean and orderly fashion.
Grasp, bend, and/or lift objects weighing a maximum of 50 lbs., and/or carry, or otherwise, move on a continuous schedule.
Move throughout the casino floor (to a maximum of 3-5 miles per shift) for 100% of the time at a speed sufficient to satisfy the customers' needs.
Due to the cyclical nature of the hospitality industry, employees may be required to work varying schedules that reflect the business needs of the Hotel.
Serve guests light snack, beverages, as required by current casino amenity program.
Comply with hotel rules and regulations for the safe and efficient operation of Hotel facilities.
Education:
Any combination of education, training, or experience that provides the required knowledge, skills, and abilities.
Licenses / Certificates:
Ability to obtain/renew all government required licenses or certification (Gaming Employee Registration).
Department: GSR - Slots
Company: Grand Sierra Resort and Casino
Age Requirement: Must be 21 years or Over
# of openings: 2