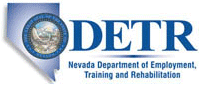 Job Information
Grand Sierra Resort and Casino

Slot Tech Apprentice

in

Reno

,

Nevada
Summary Job Purpose:
Train and learn Maintenance and repair of slot machines and other departmental equipment. Install or Remove machines, signage, and seating as indicated by Slot Supervisors or above. Attend job related training. Provide customer service by addressing machine related issues, answering questions, or requesting assistance when unable to resolve a guest issue. This is a two year slot apprentice experience program requiring testing to move to the next level when available openings occur.
Education:
High School Grad or GED required. Mechanical aptitude
Licenses / Certificates:
Ability to obtain/renew all government required licenses or certification, including State Gaming Card.
Basic Competencies and Abilities:
Ability to act independently while drawing conclusions from written, computer generated materials or company received directives.
Ability to operate personal computer (to access & input information using SDS, MS Excel, MS Word, et al) to perform job functions and assist guests.
Ability to provide clear direction, instruction and guidance to guests. Must be able to listen and respond to guest inquiries in a positive and professional manner.
Ability to collect information and solve customer concerns promptly and efficiently.
Ability to read, write, speak and understand the English language in order to complete reports or correspondence, and to communicate complex explanations and instructions to guests, supervisors, and co-workers.
Ability to comprehend and follow written and/or verbal instructions from management.
Must possess sufficient mathematical skills needed to perform job functions.
Ability to use all required equipment to perform job duties, including soldering irons, power tools, electronics testing equipment, and various hand tools.
Must possess own hand tools.
Ability to remain alert throughout the duration of the shift and remain calm during emergency situations.
Ability to operate hand or power tools safely.
Ability to maintain attendance in conformance with Department standards.
Ability to maintain a neat, clean and well-groomed appearance.
Ability to work with interruptions. Ability to work in a smoke filled environment.
Ability to educate self and others as new products appear in the market, this would include all menu options
and game setup procedures.
Listen and respond to guest inquiries using a positive, clear speaking voice. Answer questions and offer assistance to provide guest satisfaction. Relay accurate information to guests regarding hours of operation, Hotel services, directions to local attractions or function rooms, car rentals, airline shuttle service, etc.
Repair slot machines and component parts as needed or as directed by management. Replace component parts as warranted to optimize guest impact.
Perform preventive maintenance tasks as time allows or as instructed by management. Maintain the appearance and performance of slot machines and other devices as instructed for the purpose of improving guest impact and reducing down time for machines.
Observe higher level mechanics, as time allows, for the purpose of learning new techniques in slot repair and improving job related skills and knowledge.
Circulate casino floor, watching for machines in need of repair or guests needing assistance. Check machine problem logs for any items in need of repair.
Stand, sit, walk, bend (at neck & waist), climb, crawl, reach (above & below shoulder level), kneel, push/pull, twist (at neck and waist), and squat (as needed) for duration of shift, walking 2-4 miles during an 8-hour shift. Simple/power grasping, repetitive use of the hands and fine hand manipulation is required to complete essential functions.
Lift (to a height of 3 to 6 feet), grasp, or otherwise carry items and material weighing up to 100 lbs. or more.
Ensure slot shop and areas of the casino floor where maintenance is being performed are clean and organized before, during, and after your shift. Observe all safety standards necessary for a maintenance environment.

Due to the cyclical nature of the hospitality industry, employees may be required to work varying schedules that reflect the business needs of the Hotel.

Periodic Job Functions:*

In addition to performance of essential functions, this position may be required to perform a combination of supportive functions to be determined by the supervisor based upon the particular needs of the Hotel.

Attend and participate in meetings in order to be informed of new rules, regulations and procedures and to discuss scheduling and/or other concerns of the Hotel and/or department.

Attend and participate in all assigned training classes for the purpose of increasing your base knowledge of machine and system repair and maintenance.

Assist to plan and lead training sessions for other mechanics covering subjects in which the Technician has knowledge or skills superior to those of co-workers attending the class. The technician may be required to assist with up to two weeks of training per year or more if necessary.
Safety & Regulations:
Provide a safe environment for customers and employees. Report emergencies to proper authorities.
Report all suspicious persons or activities and hazardous conditions to supervisor, security, or safety personnel.
Provide instruction and/or guidance for guest/employee safety in fire/emergency situations.
Abide by all State, federal and corporate liquor regulations pertaining to alcoholic beverage service to minors and intoxicated guests.
Abide by all State and corporate regulations pertaining to the presence of minors in gaming areas.
## Other duties as assigned within the scope of this job description.
Department: GSR - Slot Operations
Company: Grand Sierra Resort and Casino
Age Requirement: Must be 21 years or Over
# of openings: 1