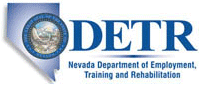 Job Information
Grand Sierra Resort and Casino

Soft Count Lead

in

Reno

,

Nevada
ESSENTIAL DUTIES AND RESPONSIBILITIESinclude the following. Other duties may be assigned.
Handle large volumes of cash.
Cash must be counted, sorted, bundled, and recorded.
Clean work areas as designated by management.
Count and balance all monies.
Identify counterfeit bills.
Individually wrap all denominations of monies after initial count.
Compare all totals of monies.
Accurately use computers to enter access or retrieve data.
Maintain money-room security according to rules.
Sign and date all paperwork as required.
Prepares schedules
Assure that count room procedures are followed in compliance with gaming regulations
Ensures currency counters are working properly and if needed call for repairs
Oversees count team in the absent of management.
QUALIFICATIONS/EDUCATION REQUIREMENTS
Experience in other count rooms a plus but not necessary.
Basic knowledge of ten key operation
Attention to detail and tolerance for repetitive work.
Basic Math skills.
Must have good communication skills using the English language.
Able to walk, bend, stand and stoop with no restrictions for the duration of the shift.
Able to lift 40-50lbs without restriction
Flexible to work the early shift 330am or later 545am – 215pm including holidays, weekends and overtime as business need dictates
Days off will be early to midweek. No weekends off.
EDUCATION
A High School Diploma or GED required. Any combination of education, training, or experience that provides the required knowledge, skills, and abilities.
LANGUAGE SKILLS
Excellent communication skills both written and oral. Must possess a strong attention to detail and presentation skills. Ability to effectively present information and respond to questions from groups of managers, staff, customers, and general public.
MATHEMATICAL SKILLS
Ability to add, subtract, multiply, and divide in all units of measure, using whole numbers, common fractions, and decimals.
REASONING ABILITY
Ability to define problems, collect data, establish facts and draw valid conclusions through decisive judgment. Ability to interpret and follow through on a variety of instructions furnished in written, oral, diagram or schedule form.
CERTIFICATES, LICENSES, REGISTRATION
Must obtain and maintain appropriate licensing.
Other Qualifications
Must be 21 years older. Able to walk, bend, stoop and lift 40 lbs. with no restrictions. Ability to read and written in the English language. Basic math skills. Attention to detail and good organizational skills. Excellent customer service. Flexible to work all shifts including holidays, nights, weekend hours and overtime as business needs dictate.
Physical Demands
The physical demands described here are representative of those that must be met by an employee to successfully perform the essential functions of this job. Reasonable accommodations may be made to enable individuals with disabilities to perform the essential functions.
While performing the duties of this job, the employee: must be able to maintain physical stamina and proper mental attitude to work under pressure in a fast-paced, casino environment and effectively deal with customers, management, employees and others. Is regularly required to sit; stand; walk and move through all areas of the casino; speak and hear; use hands to finger, handle, or feel. May reach with hands and arms above shoulder level; bend/stoop, squat, balance, kneel, lift and push/pull. Specific vision abilities required by this job include close vision, distance visions, color vision, peripheral vision, depth perception, and ability to adjust focus. Stand, walk, bend (at waist), twist (at neck and waist), push/pull, reach above and below shoulder level, as circumstances warrant for 100% of shift. Simple/power grasping, repetitive use of the hands and fine hand manipulation are needed to complete essential functions. Lift/carry materials (to a height of between waist and shoulder level) that weigh from 1-10 lbs. on a frequent basis and up to 50 lbs. occasionally.
Work Environment
The work environment characteristics described here are representative of those an employee encounters while performing the essential functions of this position. Reasonable accommodations may be made to enable individuals with disabilities to perform the essential function.
While performing the duties of this job, the employee is regularly exposed to a smoke-filled environment. The noise level in the work environment is usually loud.
Department: GSR - Soft Count
Company: Grand Sierra Resort and Casino
Age Requirement: Must be 21 years or Over
# of openings: 1