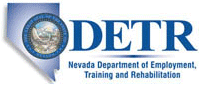 Job Information
Grand Sierra Resort and Casino

Sous Chef

in

Reno

,

Nevada
##
ESSENTIAL DUTIES AND RESPONSIBILITIES include the following. Other duties may be assigned.
Supervises production of all butchering, sauce, vegetable and garnish production.
Ensure good turnover of products by practicing proper rotation and maintaining
Listen and respond to guest inquiries using a positive, clear speaking voice. Answer questions and offer assistance to provide guest satisfaction.
Monitor staff performance, product quality and production flow. Foster improvements where needed.
Participate in the activities of cooks and other team members involved in preparing, cooking and presenting food in accordance with hotel productivity standards, cost controls and special needs. Direct staff in proper job functions and proper guest interaction.
Audit food storeroom items for quality and consistency, food cost and revenues. Enforce daily sanitation, hand washing and safety codes.
Make constant contact with both internal and external customers to provide optimal guest service. This includes contact with various hotel departments in an effort to provide/obtain pertinent information needed to ensure proper guest service is provided.
Analyze feedback from customers, make judgments and take action to implement suggestions for improvement. Maintain a productive working relationship with all customers.
QUALIFICATIONS
Must be able to work in a productive and cohesive team environment
Must have the desire to be extremely organized and prioritize work and meet deadlines.
Must have the ability to comprehend and follow supervisor's instructions.
Ability to perform duties within multiple temperature ranges from hot to cold.
Ability to maintain a neat, clean and well-groomed appearance.
Ability to work with interruptions.
Strong knowledge of food service industry, cuisines and beverages.
EDUCATION
Any combination of education, training, or experience that provides the required knowledge, skills, and abilities. Minimum 1+ years Culinary Management experience in a fine dining restaurant. Must have the ability to obtain/renew all government required licenses or certifications.
LANGUAGE SKILLS
Possess excellent communication skills, both in written and oral form. Ability to read, write, speak and understand the English language in order to complete reports, correspondence and communicate with guests, subordinates and supervisors. Has the ability to effectively present information and respond to questions from groups of managers, staff, customers, and general public.
MATHEMATICAL SKILLS
Must possess sufficient mathematical skills needed to complete recipes, schedules, forecasts and budgets.
Ability to add, subtract, multiply, and divide in all units of measure, using whole numbers, common fractions, and decimals.
REASONING ABILITY
Must maintain the ability to provide clear direction, instruction and guidance to team members and guests. Must be able to listen and respond to guest inquiries in a positive and professional manner. Ability to collect information and solve customer concerns promptly and efficiently.
OTHER QUALIFICATIONS
Due to the nature of the hospitality industry, employees may be required to work varying schedules that reflect the business needs of the Hotel.
PHYSICAL DEMANDS
The physical demands described here are representative of those that must be met by an employee to successfully perform the essential functions of this job. Reasonable accommodations may be made to enable individuals with disabilities to perform the essential functions.
While performing the duties of this job, the employee: must be able to maintain physical stamina and proper mental attitude to work under pressure in a fast-paced, casino environment and effectively deal with customers, management, team members and others. Is regularly required to sit; stand; walk and move through all areas of the casino; speak and hear; use hands to finger, handle, or feel. May reach with hands and arms above shoulder level; bend/stoop, squat, balance, kneel, lift and push/pull. The employee must occasionally lift and/or move up to 25 p ounds. Specific vision abilities required by this job include close vision, distance visions, color vision, peripheral vision, depth perception, and ability to adjust focus.
WORK ENVIRONMENT
The work environment characteristics described here are representative of those a team member encounters while performing the essential functions of this position. Reasonable accommodations may be made to enable individuals with disabilities to perform the essential function.
While performing the duties of this job, the employee is regularly exposed to a smoke-filled environment. The noise level in the work environment is usually loud.
Department: GSR - Buffet
Company: Grand Sierra Resort and Casino
Age Requirement: Must be 21 years or Over
# of openings: 1