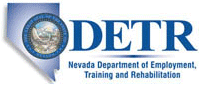 Job Information
Air National Guard Units

SUPERVISORY FACILITY OPERATIONS SPECIALIST

in

Reno

,

Nevada
Summary
This position is for a Supervisory Facility Operations Specialist, PD# T5801100 , part of the Nevada Air National Guard. This position is located in an Air National Guard Civil Engineer Squadron (units at the Wings) only. This PD is not applicable to RED HORSE. Applicable to PRIME BEEF Squadrons only. The primary purpose of this position is to serve as a first level supervisor, providing planning, directing, organizing and exercising control over nonsupervisory employees assigned to the unit.
Responsibilities
Requirements
Conditions of Employment
null
Qualifications
In order to qualify for this position, your resume must provide sufficient experience and/or education, knowledge, skills, and abilities, to perform the duties of the specific position for which you are being considered. Your resume is the key means we have for evaluating your skills, knowledge, and abilities, as they relate to this position. Therefore, we encourage you to be clear and specific in describing your experience. EACH APPLICANT MUST FULLY SUBSTANTIATE (IN THEIR OWN WORDS) THAT THEY MEET THE REQUIREMENTS OF THE SPECIALIZED EXPERIENCE LISTED BELOW; OTHERWISE, THE APPLICANT WILL BE CONSIDERED UNQUALIFIED FOR THIS POSITION. DO NOT COPY FROM THE VACANCY ANNOUNCEMENT OR THE POSITION DESCRIPTION OR YOU MAY BE DISQUALIFIED. GENERAL EXPERIENCE:
Experience, education, or training which has provided the applicant with a knowledge of equipment maintenance work, or skill in reading engineering drawings and specifications, using test instruments, making computations, and keeping records. Experience using computer and automation systems. SPECIALIZED EXPERIENCE:
Must have at least 36 months experience, education or training which demonstrates the knowledge of, and skill in applying, a comprehensive range of principles, concepts, and practices concerning equipment, facility, or service operations with complicated technical requirements that have no clear precedent or plan. Experience overseeing and implementing a program involving the identification and resolution of difficult issues or problems. Experience preparing budgets based on plans for maintenance, repair work, new construction alteration projects, replacement of existing equipment, or increase in services and processes to ensure program effectiveness. Experience in managing the function of the work to be performed. Experience which includes leading, directing and assigning work of personnel.
Education
null
Additional Information
null