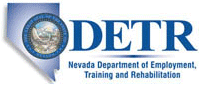 Job Information
Veterans Affairs, Veterans Health Administration

Supervisory Medical Support Assistant

in

Reno

,

Nevada
Summary
The incumbent serves as a Supervisory Medical Support Assistant (MSA) at the VA Sierra Nevada Health Care System, Reno, Nevada. The incumbent supervises duties related to the receipt, intake, and indexing of health and administrative information. The incumbent will interface with personal computer (PC) and other scheduling applications as well as numerous Vista applications.
Responsibilities
Supervisory MSAs plan and direct programs at medical centers and/or satellite outpatient clinics and have full supervisory responsibility. Assignments at this level include, but are not limited to: appropriately assigning and closely monitoring workload for the MSAs; serves as the primary trainer for new scheduling staff; adherence to Business Scheduling Rules; resolving complex problems to ensure patient services are timely met; evaluating new procedures, products, equipment and systems in order to make recommendations for improved operations; identifying educational or training needs; involved in the hiring process of scheduling staff and evaluating performance of all direct reports. The incumbent is responsible for all for planning and directing all MSA activities. Responsible for extracting and analyzing data in order to provide reports in support of performance measures to Mental Health and Executive Leadership. For all assignments above the full performance level, the higher-level duties must consist of significant scope, administrative independence, complexity (difficulty) and range of variety as described in this standard at the specified grade level and be performed by the incumbent at least 25% of the time. Incumbent plans and organizes work with minimal direction from the supervisor to meet local and VA-wide time frames to complete analysis requirements, reports and special assignments. The incumbent is responsible for reporting backlogs in scheduling, identifies challenges that may interfere with adhering to the Business Scheduling rules and reporting these to his/her supervisor. The incumbent is responsible for maintaining the confidentiality of information obtained to carry out required duties. Routinely communicates with providers in a professional and courteous manner. Incumbent works independently making decisions based on current local and national policy and performs duties in such a manner where only minimal supervision is required. Work Schedule: M-F; 8:00am-4:30pm
Financial Disclosure Report: Not required
Requirements
Conditions of Employment
Qualifications
Basic Requirements: United States Citizenship: Non-citizens may only be appointed when it is not possible to recruit qualified citizens in accordance with VA Policy. Physical Requirements. See VA Directive and Handbook 5019. English Language Proficiency. MSAs must be proficient in spoken and written English in accordance with VA Handbook 5005, Part II, Chapter 3, Section A, paragraph 3.j. Experience. One year of experience equivalent to the GS-6 grade level. Grandfathering Provision. All MSAs employed in VHA in this occupation on the effective date of this qualification standard are considered to have met all qualification requirements for the title, series, and grade held, [which] are [a] part of the basic requirements of the occupation. For employees who do not meet all the basic requirements required in this standard, but who met the qualifications applicable to the position at the time they were appointed to it, the following provisions apply: (1) Such employees may be reassigned, promoted, or [changed to a lower grade] within the occupation. (2) Employees who are appointed on a temporary basis prior to the effective date of the qualification standard may not have their temporary appointment extended or be reappointed, on a temporary or permanent basis, until they fully meet the basic requirements of the standard. (3) If an employee who was converted to [Title] 38 hybrid status under this provision leaves the occupation, the employee loses protected status and must meet the full VA qualification standard requirements in effect at the time of reentry to the occupation. May qualify based on being covered by the Grandfathering Provision as described in the VA Qualification Standard for this occupation (only applicable to current VHA employees who are in this occupation and meet the criteria). Grade Determinations: One year of experience equivalent to the GS-6 grade level. Candidates must demonstrate [all of] the KSAs below: i. Advanced knowledge of medical terminology and a wide range of clinical flow processes relating to access to care across multiple clinics, specialties, and/or community resources. ii. Ability to utilize numerous advanced patient systems in support of multiple clinics in an interdisciplinary setting. iii. Ability to organize work, set priorities, and delegate tasks/responsibilities in order to meet deadlines. iv. Skill in communicating with individuals to obtain the desired effect [and coordinating with a variety of interdisciplinary care team staff]. v. Ability to provide staff development and training. vi. Ability to manage staffing requirements, manage workflow priorities, and adjust the flow of work to meet team and patient needs. This includes the ability to follow-up on pending issues and demonstrate an understanding of the impact of incomplete work across multiple clinics. References: VA Handbook 5005/117 Part II Appendix G45 Medical Support Assistant Qualification Standards
The full performance level of this vacancy is GS-07. Physical Requirements: The work is sedentary. Typically, the employee may sit comfortably to perform portions of the work. However, there is a periodic walking, standing, bending, and lifting. No special physical demands are required to perform the work.
Education
THERE IS NO EDUCATIONAL SUBSTITUTION FOR THIS GRADE LEVEL. Note: Only education or degrees recognized by the U.S. Department of Education from accredited colleges, universities, schools, or institutions may be used to qualify for Federal employment. You can verify your education here: http://ope.ed.gov/accreditation/. If you are using foreign education to meet qualification requirements, you must send a Certificate of Foreign Equivalency with your transcript in order to receive credit for that education. For further information, visit: http://www.ed.gov/about/offices/list/ous/international/usnei/us/edlite-visitus-forrecog.html.
Additional Information
Receiving Service Credit or Earning Annual (Vacation) Leave: Federal Employees earn annual leave at a rate (4, 6 or 8 hours per pay period) which is based on the number of years they have served as a Federal employee. VA may offer newly-appointed Federal employee's credit for their job-related non-federal experience or active duty uniformed military service. This credited service can be used in determining the rate at which they earn annual leave. Such credit must be requested and approved prior to the appointment date and is not guaranteed. This job opportunity announcement may be used to fill additional vacancies. It is the policy of the VA to not deny employment to those that have faced financial hardships or periods of unemployment. This position is in the Excepted Service and does not confer competitive status. VA encourages persons with disabilities to apply. The health-related positions in VA are covered by Title 38, and are not covered by the Schedule A excepted appointment authority. Veterans and Transitioning Service Members: Please visit the VA for Vets site for career-search tools for Veterans seeking employment at VA, career development services for our existing Veterans, and coaching and reintegration support for military service members. If you are unable to apply online view the following link for information regarding an Alternate Application.