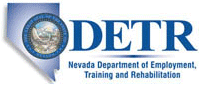 Job Information
Air National Guard Units

SUPV ITSPEC (POLICY AND PLANNING)

in

Reno

,

Nevada
Summary
This position is for a SUPV IT SPEC (POLICY AND PLANNING), PD# D2170P01, part of the Nevada Air National Guard. The purpose of this position is to provide supervision, subordinate guidance, and team leadership to dual status, non-dual status, and civilian employees. They are accountable for directing the information and data integrity of all base and tenant organizations, as well as geographically separated units (GSUs) and communications and information functions.
Responsibilities
1 Manages, plans, organizes, controls, and directs the communications activities for the Wing and Base to ensure mission accomplishment and optimum use of resources. Sets policy, directs and monitors support and related programs including planning and
programming, funds distribution and management, economic analysis assistance, budget administration, material management, and related activities. Establishes, advises, and consults on production and quality requirements, mission objectives, equipment requirements and other needs, to ensure requirements satisfy the respective mission sets and obligations. Plans and institutes communications fiscal policies to implement federal law, higher level directives, and to provide optimum support to subordinate organizations.
2 Coordinates communications activities and projects with other concerned agencies and organizations. Determines goals and objectives for the organization. Exercises supervisory responsibility and authority including granting leave, appraising performance, establishing performance standards, recommending promotions, and initiating disciplinary actions as needed. Gives advice, counsel, and instructions to supervisors and subordinate incumbents on both general policy and administrative matters.
3 Coordinates with support organizations to assure an integrated approach to solution of problems. Assesses the impact of changes in the local area network and coordinates with operations to ensure these changes do not exceed maintenance or unit capabilities.
Ensures unit Quality Assurance and Standardization and Evaluation programs are effectively managed. Develops new procedures to solve unprecedented technical problems.
4 Ensures formulation of comprehensive training plans for each function and specialty within the C4 and logistics activity. Develops CONUS and overseas deployment plans to meet unit's mission goals, inspection schedules, and deployment requirements. Identifies
the need for facility and equipment modernization, improvements and replacements. Coordinates planning activities and resources with other units and higher headquarters. Manages the development of unit training goals and long range training plans. Assures that
training sustains work force qualifications and capabilities. Oversees the unit mobility program. Provides guidance to the Communications Plans and Resources function regarding oversight of the unit's agreements program.
5 Monitors and controls the daily expenditure for material and manpower resources in accomplishment of peacetime and wartime mission goals. Identifies resource shortages or projected shortages.
6 Develops an IT acquisition process, which satisfies the provisions of the Information Technology Management Reform Act while incorporating the Air Force Corporate Process and the DOD Acquisition structure. Develops coordinated policy and procedures to
utilize architectural guidance and architecture management concepts which support the Wing strategic planning, programming, budgeting, system acquisition, and system operation and maintenance processes.
7 Ensures all support agreements and Memorandums of Understanding, are appropriately coordinated and approved. Service Level Agreements with enterprise domain entities will be reviewed for local customer impact. Ensures quality of service issues are
clearly identified, prioritized and resolutions pursued for effective mission accomplishment.
8 Works under the broad and general direction of the Administrative Officer. Exercises full authority and statutory responsibility for management of assigned program areas. Uses independent judgment with wide latitude in developing, consulting,
coordinating, and executing programs to achieve compliance with legal and regulatory requirements and organizational goals and objectives.
9 Prepares and maintains files and publications in accordance with current directives to include both paper and electronic media.
10 Coordinates with higher headquarters elements, Program Management Offices, Specific System/Hardware Support Elements, original equipment manufacturer vendors and vendor contracted support facilities for issue resolution. Research includes using various means and media to obtain needed information to accomplish the task. May require the use of various stand alone or on-line methodologies to obtain needed information.
11 Responsible for safety conditions, procedures, and work practices employed within the community. Provides work force guidance on safety matters and ensures safe work practices are utilized. Ensures periodic inspections of areas are performed and immediate
action is taken to correct unsafe conditions.
12 Provides input to and coordinate on relevant support agreements that require section support to make sure they correctly identify products and services needed.
13 Performs other duties as assigned.
Requirements
Conditions of Employment
MILITARY REQUIREMENTS: Compatible military grade and assignment required prior to the effective date of placement. In compliance with Title 32 United States Code, the compatible military skill set is determined by the applicable service manpower requirements. Upon selection, individuals are assigned to the authorized position and its compatible military skill in accordance with Air force skill classification directives, statutes, and National Guard Bureau regulations. The Dual Status technician must obtain and maintain all military skill requirements in regard to training, education, certifications, and experience. If you are not sure you are eligible for military membership, please contact a National Guard recruiter prior to applying for this position. Compatible Military Assignment:
OFFICER: 2nd Lt thru Captain
COMPATIBLE DAFSC: any AFSC *Other Requirements & Conditions of Employment:
National Guard Membership is required.

Males born after 31 December 1959 must be registered for Selective Service.

Federal employment suitability as determined by a background investigation.

Must be able to obtain and maintain the appropriate security clearance of the position.

May be required to successfully complete a probationary period.

Must maintain local network access.

Wear the uniform appropriate for the members' grade and component of the armed forces, maintaining standards of conduct and appearance.

This position is covered by the Domestic Violence Misdemeanor Amendment (30 Sep 96) of the Gun Control Act (Lautenberg Amendment) of 1968. An individual convicted of a qualifying crime of domestic violence may not perform the duties of this position.

Ability to establish effective professional working relationships with coworkers and customers, contributing to a cooperative working environment and successful accomplishment of the mission.

May occasionally be required to work other than normal duty hours; overtime may be required.
-The duties and responsibilities of your job may significantly impact the environment. You are responsible to maintain awareness of your environmental responsibilities as dictated by legal and regulatory requirements, your organization, and its changing mission.
For positions requiring the operation of motor vehicles, candidates must have a valid state driver's license.
Qualifications
In order to qualify for this position, your resume must provide sufficient experience and/or education, knowledge, skills, and abilities, to perform the duties of the specific position for which you are being considered. Your resume is the key means we have for evaluating your skills, knowledge, and abilities, as they relate to this position. Therefore, we encourage you to be clear and specific in describing your experience. EACH APPLICANT MUST FULLY SUBSTANTIATE (IN THEIR OWN WORDS) THAT THEY MEET THE REQUIREMENTS OF THE SPECIALIZED EXPERIENCE LISTED BELOW; OTHERWISE, THE APPLICANT WILL BE CONSIDERED UNQUALIFIED FOR THIS POSITION. DO NOT COPY FROM THE VACANCY ANNOUNCEMENT OR THE POSITION DESCRIPTION OR YOU MAY BE DISQUALIFIED. GENERAL EXPERIENCE: Must have at least 30 months experience, education, or training in analysis of the interrelationship of pertinent components of the system. Experience planning the sequence of actions necessary to accomplish the assignment. Experience scheduling the sequence of programs to be processed by computers where alternatives had to be weighed with a view to production efficiency. Experience managing some or all of a project. SPECIALIZED EXPERIENCE: Must have at least 36 months experience, education, or training that approaches techniques and requirements appropriate to an assigned computer applications area or computer specialty area in an organization. Experience planning the sequence of actions necessary to accomplish the assignment where this entailed coordination with others outside the organizational unit and development of project controls. Experience that required adaptations of guidelines or precedents to meet the needs of the assignment. Experience preparing documentation on cost/benefit studies where is involved summarizing the material and organizing it in a logical fashion.
Supervisory Position: Experience in managing the function of the work to be performed. Experience which includes leading, directing and assigning work of personnel.
Education
Undergraduate or Graduate Education: Degree in computer science, engineering, information science, information systems management, mathematics, operations research, statistics, or technology management or degree that provided a minimum of 24 semester hours in one or more of the fields identified above and required the development or adaptation of applications, systems or networks. You must provide transcripts or other documentation to support your Training/Educational claims. To receive credit for Training/Education, you must provide documentation of proof that you meet the Training/Education requirements for this position.
Additional Information
If you are a male applicant who was born after 12/31/1959 and are required to register under the Military Selective Service Act, the Defense Authorization Act of 1986 requires that you be registered or you are not eligible for appointment in this agency (https://www.sss.gov/RegVer/wfRegistration.aspx).

No PCS funds are available.

This is a Non-Bargaining Unit position.

Applicants who feel they have restoration rights to this position should contact the HRO.

Military Incentives - Bonuses and Student Loan Repayment Program: If you are selected for this position, you may lose your eligibility for your National Guard Enlistment/Reenlistment Bonus and/or Student Loan Repayment Program incentives. In order to avoid losing your incentive eligibility, you should check with your incentives manager prior to accepting an offer for the position.

Participation in Direct Deposit is mandatory. If you are unable to apply online or need to fax a document you do not have in electronic form, view the following link for information regarding an Alternate Application. AREA OF CONSIDERATION: In accordance with the State Merit Placement Plan, candidates will be considered in order of their area of consideration category as appropriate. CONVERSION OF TEMPORARY/INDEFINITE POSITION: Positions advertised as Indefinite or Temporary may be non-competitively converted to permanent without competition at a future date contingent upon available funding. PERMANENT CHANGE OF STATION (PCS): PCS funding is NOT authorized. If you do not reside in the location of the position, you will be required to relocate at your own expense. RELOCATION INCENTIVE: Relocation incentive has not been approved and is NOT authorized. SELECTED RESERVE INCENTIVE PROGRAM: Acceptance of this position will cause termination of Federal bonuses pursuant to respective Selected Reserve Incentive Programs (SRIP). This termination may be with or without recoupment of payments already made.