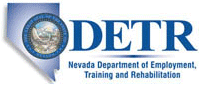 Job Information
City of Reno, NV

Transfer List

in

Reno

,

Nevada
Transfer List
Print
Subscribe
Class Title
Transfer List
Class Code
77777
Salary
$0.00 Annually
Classification Description Summary
An individual who is good standing in a Civil Service position at the City of Reno and who desires placement on a transfer list in any classification(s) previously or currently held in which the individual had obtained confirmed status.
Essential Functions
RULE X. TRANSFER
Section 1. General.
Transfers of classified employees shall be subject to approval by the Commission and have the concurrence of both the losing and gaining departments. Notice of all transfers shall be filed with the Commission by both the losing and gaining departments prior to the effective date of such action. Classification seniority for promotional purposes shall not be affected and will be retained in Civil Service records for the particular classification carried.
An individual seeking a transfer must provide a new application and meet the current minimum qualifications for the classification for which transfer is sought.
Minimum Qualifications
Further, prior to employment an individual must satisfy any pre-employment screening criteria established for the subject classification.
Other Requirements
A transfer list may be certified to the Department or Division only when the open competitive list is also requested by the Department or Division, except that in instances where an open competitive list has not been established, the Department or Division may request the transfer list in the absence of an open competitive list.
No Benefits Offered for this position
Subscribe
Please verify your email address Verify Email