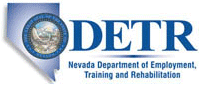 Job Information
Intuit

VP Sales, Mass Market

in

Reno

,

Nevada
Overview
About Intuit Inc.
Intuit Inc. (NASDAQ: INTU) has been a mainstay on Fortune's "100 Best Companies to Work For" for over 15 years. Our mission is to power prosperity around the world. It is our privilege to serve those who work day in and day out in search of a better tomorrow. At Intuit, we wake up every morning dedicated to evening the odds so our customers can overcome the challenges they face and achieve their dreams.
Intuit is the proud maker of TurboTax, QuickBooks and Mint. We are a mission-driven, global financial platform company that gives everyone the opportunity to prosper. We do this by using technology to solve our customers' most important problems. We serve customers by finding more ways to put more money in their pockets, eliminating work and drudgery so they can focus on their lives and what matters to them, and ensuring that every financial decision that they make, they make it with confidence.
Day-by-day, innovation-by-innovation, we work to make a difference in the lives of the 50 million people we serve around the world. Whether it's helping families move past living paycheck to paycheck and save more money or increasing the odds of success for those running their own business – we never stop working to give everyone the opportunity to prosper.
Position Purpose
This role will be responsible for all Inbound and Outbound sales channels, with a primary responsibility for revenue generation, conversion rate improvement, and ARPC. The location is flexible based on the talent level. The team will be located at various sites with distributed leadership across Fredericksburg, Tucson, and Boise. These sales teams will be responsible for direct selling of all SBSEG products, as well as sales innovation, and external third party team management. Strong growth is expected within this team as we build out our Outbound sales motion efforts and continue to accelerate QuickBooks Live growth for the company. The Mass Market leader will work closely with Marketing and Customer Success on the E2E GTM sales motions and setting the vision for Sales' technology enablement needs.
Key Accountabilities
The most critical outcomes for this role:
Mass Market revenue and GNS growth

Deliver on target commitments

Accelerate revenue growth on Inbound and Outbound and enable the scaleable delivery of Intuit U.S. GTM strategy

Unlock sales productivity and design and execute a modern sales playbook

Increase sales across the Web and Direct sales teams

Develop strategic and tactical plans to be delivered through the Intuit Mass Market sales team

Drive higher revenue, productivity, and margin performance in line with corporate objectives and Inuit's growth plans

Leader, teacher across organization, based on deep expertise in channel and business acumen

Advance Intuit sales, business development strategies and continuously renew sales capabilities, people and practices in response to an ever-changing environment

Provide people leadership to attract and retain the best talent through structured development, career and succession planning while helping to build overall team capability to ensure sales excellence

Emulate the Intuit culture and shape the environment

Operationalize company strategy, culture, organization and talent
What you'll bring
Qualifications
Track record of developing breakthrough strategies AND inspiring excellent execution through teams

Strong leadership & practice management

Track record of driving rapid growth in the mid-market B2B segment specifically, and delivering on expected growth business outcomes

Ability to accelerate speed to market in terms of organizational and operational transformation

Hypothesis Driven thinking - Data-driven… has experience successfully leveraging data to drive decision making

Proven success in partnering, influencing, and collaborating internally and externally to establish shared passion and goals

Track record of boundary-less leadership in B2B software growth businesses
Why Intuit?
Imagine a career where your creative inspiration can fuel BIG innovation. Year-over-year, Intuit has been recognized as a best employer and is consistently ranked on Fortune's "100 Best Companies To Work For" and Fortune World's "Most Admired Software Companies" lists. Immerse yourself in our award-winning culture while creating breakthrough solutions that simplify the lives of consumers and small businesses and their customers worldwide.
Intuit is expanding its social, mobile, and global footprint with a full suite of products and services that are revolutionizing the industry. Utilizing design for delight and lean startup methodologies, our entrepreneurial employees have brought more than 250 innovations to market – from QuickBooks®, and TurboTax®, to GoPayment, Mint.com, big data, cloud (SaaS, PaaS) and mobile apps. The breadth and depth of these customer-driven innovations mean limitless opportunities for you to turn your ingenious ideas into reality at Intuit.
Discover what it's like to be part of a team that rewards taking risks and trying new things. It's time to love what you do! Check out all of our career opportunities at: careers.intuit.com. EOE AA M/F/Vet/Disability
How you will lead
Key Responsibilities
The key tasks and activities associated with achieving key accountabilities:
Responsible for a team of 800 FTE's (+100 contractor/vendor resources) that flexes during peak season and based on the needs of the business

Lead Intuit's Inbound (demand response) and Outbound sales team

Demonstrate excellent E2E thinking with multi-disciplinary experience and assignments

Refine internal processes and metrics to ensure operational excellence and detailed visibility into Mass Market

Operate and make an impact at company, industry, and policy level

Effectively balance domain expertise and leadership skills to drive impact and results

Deep knowledge on digital selling and ecommerce ensuring tighter execution and alignment between the Sales and Marketing functions

Attract, develop, export top talent
EOE AA M/F/Vet/Disability. Intuit will consider for employment qualified applicants with criminal histories in a manner consistent with requirements of local law.
Intuit