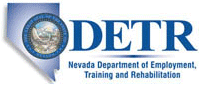 Job Information
Kellermeyer Bergensons Services

Forklift Driver - Sparks, NV

in

Sparks

,

Nevada
Forklift Driver
Company Overview: For over 70 years, Kellermeyer Bergensons Services (KBS) has delivered best-in-class property services to major retailers and commercial facilities across the United States. Our core services are janitorial, facilities repair and maintenance, landscape management, and parking lot maintenance services. Kellermeyer Bergensons is reliable, cost-effective, and professional. Our property services offerings allow our customers the option to bundle a combination of services or to select single services.
Job Summary: Operate powered industrial trucks to load and unload materials and deliveries and move them to and from storage areas, machines, and loading docks, into railroad cars or trucks or storage facilities.
This is an hourly, non-exempt, full-time position. Se Habla Español.
Work Schedule: Sunday, Friday, Saturday
Work Shift: 5:30 am - 6:00 pm
Essential duties and responsibilities:
Loading and unloading goods from vehicles such as trucks or aircraft

Moving goods packed on pallets or in crates around the storage facility

Stacking goods in the correct storage bays, following inventory control instructions

Checking loads are secure

Stacking empty pallets

Performing daily equipment checks such as recharging the truck?s battery and lubricating equipment

Removing machine attachments and waste material from machines

Qualification requirements

High School diploma or equivalent

Good math, language and reading skills; basic computer skills may be required

A high degree of attention is required to prevent injury to others; promote a safe work environment

Follow instructions for operating equipment and keeping records

Execute assignments in an accurate, timely and safe manner

Maintain a clean & safe environment

Clean driving record and a valid state motor vehicle operator?s license may be required

Forklift certification per OSHA standards

Physical demands and abilities

Regularly sitting on a powered industrial truck

Frequently lift up to 50 pounds and adjust body position to bend, stoop, stand, walk, turn, pivot, and stand for long periods of time

Having a good sense of balance

Having good eye-hand-foot coordination

Ability to assess weights and judge distances and heights

KBS considers all applicants for employment without regard to race, color, religion, gender, sexual orientation, national origin, age, disability, gender identity, and expression, marital or military status, or based on an individual's status in any group or class protected by applicable federal, state, or local law. KBS also provides reasonable accommodations to qualified individuals with disabilities in accordance with the Americans with Disabilities Act and applicable state and local law.

#ZR