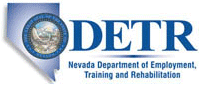 Job Information
NOW Foods

NOW Foods Packaging Supervisor - 2nd Shift

in

Sparks

,

Nevada
NOW Foods Packaging Supervisor - 2nd Shift
Location:Plant (Sparks,NV)
Department:Packaging
Description
Founded by Elwood Richard in 1968,NOW Foodshas grown from a small, family operation to a highly-respected manufacturer of natural health products. Today, NOW Foods manufactures and distributes over 1,400 dietary supplements, natural foods, sports nutrition, and personal care products. NOW's state of the art manufacturing facilities are GMP-certified, and our quality testing labs are among the best in the industry. The company has over 1,500 employees and its products are sold in more than 60 countries. The company remains family-owned and committed to its original mission: to provide value in products and services that empower people to lead healthier lives.
NOW offers a competitive compensation structure and a comprehensive benefit package which includes medical, dental and vision plans from tier one companies, Paid Time Off, 401k match up to $6,500 per year, educational assistance and company-paid disability and life insurance. NOW employees also enjoy a wide array of unique benefits such as company-paid profit sharing, quarterly bonuses, employee discount, wellness program, company-paid Teladoc and Rx'nGo, and much more! Many of our benefits are 100% paid by NOW – this is why NOW Foods has been awarded as one of the "101 Best & Brightest Companies to Work for" in Chicago TWELVEyears in a row, and on the National LevelSIXyears in a row! NOW Foods currently holds EDAWN's 2019 Employees First-Large Award, and has been recognized as a Finalist for the 2018 Best Places to Work in Northern Nevada!
To learn more about NOW Foods, visitnowfoods.com, like us on Facebook atfacebook.com/nowfoodsofficial, or follow us on Twitter attwitter.com/NOWFoodsor on Instagram atinstagram.com/nowfoodsofficial.
POSITION SUMMARY
Working the2nd Shift (2:45 PM - 11:15 PM), the Packaging Supervisorsupervises and coordinates activities of Packaging employees (Packaging areas include Powder Lines, Bulk pack, Hand pack, Oil lines, Form Fill line, and Vitamin lines) by performing the following duties.
ESSENTIAL DUTIES AND RESPONSIBILITIESinclude the following. Other duties may be assigned.
Learns the operation of and is familiar with routine maintenance of all packaging machinery and equipment, including Powder Lines, Bulk pack, Oil lines, Form Fill line and Vitamin lines.Maintains all packaging equipment.

Interprets company policies, specifications and job orders to employees.Directs setup and adjustments of machines.Measures productivity on a daily basis, with goal of meeting standards.

Communicates with other departments to requisition supplies, products and equipment necessary to meet production schedules.

Develops/updates standard operating procedures (SOP's) for all department activities.

Works with other supervisors to solve common issues and develop teamwork among all shifts. Recommends measures to improve production methods, equipment performance, and quality of product.Ensures that proper sanitation and health rules are followed by all department employees.

Analyzes and resolves work problems and grievances, or assists employees in solving work problems.Maintains packaging records daily; fills out weekly reports as required.

Inspects products to verify conformance to specifications.Monitors quality control as needed to determine that all products and packaging are neat, clean, and correctly packed and labeled.

Leads the Safety and Quality improvements for his or her area, ensures the area meets all the Safety and GMP requirements.

Complies with safety and GMP requirements.
SAFETY RESPONSIBILITY STATEMENT
Supports a culture of safe production and operations; follows all safety procedures.

Responsible for safety performance in their respective area.

Responsible for incident investigations, job hazard analyses, risk assessments, Safety Observations, inspections, training, employee involvement, and enforcement of workplace health and safety policies and requirements.

Acts as the primary communicator of safety information in the department.

Encourages employees' participation in the safety effort.

Fulfills responsibilities as outlined in the company safety management plan.
SUPERVISORY RESPONSIBILITIES
Directly supervises Packaging employees on the shift.

Supervises packaging employees in compliance with all production rules, policies, government regulations, company health and safety rules and quality standards.

Carries out supervisory responsibilities in accordance with the organization's policies and applicable laws.

Responsibilities include interviewing, hiring, and training employees; planning, assigning, and directing work; appraising performance; rewarding and disciplining employees; addressing complaints and resolving problems.
QUALIFICATIONS
To perform this job successfully, an individual must be able to perform each essential duty satisfactorily. The requirements listed below are representative of the knowledge, skill, and/or ability required. Reasonable accommodations will be made to enable individuals with disabilities to perform the essential functions.
EDUCATION and/or EXPERIENCE
Bachelor's degree from a four-year college and three to five years' related experience and/or training.

Must have recent supervisory experience in a GMP environment.
LANGUAGE SKILLS
Ability to read, analyze, and interpret technical procedures and governmental regulations.

Ability to write reports, business correspondence, and procedures.

Ability to effectively present information and respond to questions from groups of managers, employees or visitors.

Ability to speak Spanish desirable.
MATHEMATICAL SKILLS
Ability to calculate figures and amounts such as proportions, percentages, and metric or volume to weight conversions.
REASONING ABILITY
Excellent problem solving skills required.
OTHER SKILLS AND ABILITIES
Proficiency in Microsoft Word and Excel required.

Must have excellent interpersonal, coaching and team-building skills.
PHYSICAL DEMANDS
The physical demands described here are representative of those that must be met by an employee to successfully perform the essential functions of this job. Reasonable accommodations may be made to enable individuals with disabilities to perform the essential functions.
It is the policy of NOW Foods to prohibit discrimination of any type, and to afford equal employment opportunities (EEO) to all employees and prospective employees, without regard to race, color, religion, gender, national origin, age, disability, sexual orientation or any other characteristic protected by law.
#cb