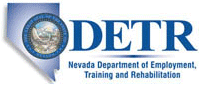 Job Information
UNIVERSITY MEDICAL CENTER OF SOUTHERN NEVADA

Specimen Collector (Certified Medical Assistant)

in

Various Ambulatory Care Clinics (Non Specialty)

,

Nevada
Position Summary
**THIS POSITION MAY CLOSE WITHOUT NOTICE ONCE A SUFFICIENT NUMBER OF QUALIFIED APPLICATIONS ARE RECEIVED.
NON-BENEFITED TEMPORARY POSITION**
Position Summary: Under direct supervision of a physician, performs NP (nasopharyngeal) and/or oral swabbing of patients at the drive through testing areas and/or ambulatory clinics.
Job Requirement
Education/Experience: Equivalent to graduation from high school and six (6) months of clinical experience.
Licensing/Certification Requirements: Valid Certification as a Medical Assistant (MA). Basic Life Support (BLS) certification.
Additional and/or Preferred Position Requirements
Previous experience in performing NP (nasopharyngeal) and/or oral swabbing of patients.
Knowledge, Skills, Abilities, and Physical Requirements
Knowledge of: Cardiopulmonary resuscitation; operation of general office equipment; basic medical terminology; basic mathematics; medical equipment; and universal precautions; department and hospital safety practices; patient rights; infection control practices and policies; handling, storage, use and disposal of hazardous materials; department and hospital emergency response policies and procedures; age specific patient care practices.
Skill in: Procuring specimens through nasopharyngeal or oral swabs according to established procedures; communicating with a wide variety of people from diverse socio-economic and ethnic backgrounds under stressful conditions; establishing and maintaining effective working relationships with all personnel contacted in the course of duties; efficient, effective and safe use of equipment.
Physical Requirements and Working Conditions: The work will be performed outside in non-temperature controlled environment. This position requires to test people for COVID-19. It will require long lengths of standing, and will require those running the tests to swab patients and send in their swabs for testing. Employees will all wear PPE while testing patients. Strength and agility to exert up to 100 pounds of force occasionally, and/or up to 50 pounds of force frequently, and/or 20 pounds of force constantly to move objects.
Reasonable accommodations may be made to enable individuals with disabilities to perform the essential functions of this classification.
MPUMCLV
Salary: $15.85 - $24.57 Hourly
Location: Various Ambulatory Care Clinics (Non-Specialty), NV
Job Type: Temporary
Department: COVID-19 AMBULATORY - 9912
Job Number: 20-1119COVID
Closing: Continuous
Agency: University Medical Center of Southern Nevada
Address: University Medical Center of Southern Nevada Las Vegas, Nevada, 89102
Website: http://www.umcsn.com