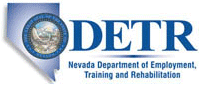 Job Information
General Motors

Account Development Manager

in

WFH_City

,

Nevada
About GM
There's never been a more exciting time to work for General Motors.
To achieve our vision of a world with Zero Crashes, Zero Emissions and Zero Congestion, we need people to join us who are passionate about creating safer, better and more sustainable ways for people to get around. This bold vision won't happen overnight, but just as we transformed how the world moved in the last century, we are committed to transforming how we move today and in the future.
Why Work for Us
Our culture is focused on building inclusive teams, where differences and unique perspectives are embraced so you can contribute to your fullest potential as you pursue your career. Our locations feature a variety of work environments, including open work spaces and virtual connection platforms to inspire productivity and flexible collaboration. And we are proud to support our employees volunteer interests, and make it a priority to join together in efforts that give back to our communities.
Job Description
Job Description
To continuously strengthen current dealer relationships and improve F&I contract count, through consistent, approved account development / management activities and thorough product and industry knowledge.
Candidates must be 100% mobile, willing to relocate.
This position is located in Las Vegas NV
Account Development activities including, but not limited to:
In dealership, one on one training

Administration of (F&I) core competency evaluations

Performance of menu reviews

Model General Motors F&I sales process for training purposes (taking deals)

Participate in group / dealership meetings (w/ supervision).

Conduct group training meetings

Consistently utilize the General Motors F&I "Triple Visibility" development format (Form needed)

Dealer relationship management

Participate in account kick-off process including Pre /Post kickoff activities (With supervision)

Build a bullpen of quality F&I candidates

Demonstrate an understanding of the General Motors F&I new account acquisition process

Solicit / leverage dealer referrals and provide information to Area manager and Regional Divisional Marketing Manager

Communicate with Regional Divisional Marketing Manager regularly, providing updates and informing of potential

opportunities / concerns.

Deliver performance improvement results

Contest and incentive

Signature gathering

Performance tracking and providing updates

Deliver performance improvement results

Utilization of available reporting tools

EP Online

Performance metrics

Customer Relationship Management (CRM)

Dealer summaries (i.e. experience reports, cession statements, retro/advance trackers)
Additional Job Description
Qualifications
Previous retail dealership F&I experience

Territory Management/Sales Experience

Completion of F&I Developer program preferred

Experience as an Account Development Manager preferred

AFIP and/or similar certifications preferred

College degree preferred

Must have a valid driver's license

Candidates must be 100% mobile and willing to relocate
Benefits Overview
The goal of the General Motors total rewards program is to support the health and well-being of you and your family. Our comprehensive compensation plan incudes, the following benefits, in addition to many others:
• Paid time off including vacation days, holidays, and parental leave for mothers, fathers and adoptive parents;
• Healthcare (including a triple tax advantaged health savings account and wellness incentive), dental, vision and life insurance plans to cover you and your family;
• Company and matching contributions to 401K savings plan to help you save for retirement;
• Global recognition program for peers and leaders to recognize and be recognized for results and behaviors that reflect our company values;
• Tuition assistance and student loan refinancing;
• Discount on GM vehicles for you, your family and friends.
Diversity Information
General Motors is committed to being a workplace that is not only free of discrimination, but one that genuinely fosters inclusion and belonging. We strongly believe that workforce diversity creates an environment in which our employees can thrive and develop better products for our customers. We understand and embrace the variety through which people gain experiences whether through professional, personal, educational, or volunteer opportunities.
We encourage interested candidates to review the key responsibilities and qualifications and apply for any positions that match your skills and capabilities.
The policy of General Motors is to extend opportunities to qualified applicants and employees on an equal basis regardless of an individual's age, race, color, sex, religion, national origin, disability, sexual orientation, gender identity/expression or veteran status. Additionally, General Motors is committed to being an Equal Employment Opportunity Employer and offers opportunities to all job seekers including individuals with disabilities. If you need a reasonable accommodation to assist with your job search or application for employment, email us at Careers.Accommodations@GM.com .In your email, please include a description of the specific accommodation you are requesting as well as the job title and requisition number of the position for which you are applying.
General Motors