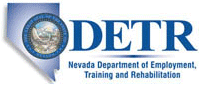 Job Information
Hycroft Resources & Development Inc

Information Technology (IT) Technician

in

Winnemucca

,

Nevada
Hycroft Mining Corporation is a US-based gold and silver mining company, which operates its wholly owned Hycroft open pit, gold and silver mine located an hour south west of Winnemucca, Nevada.
Job Summary
The Information Technology (IT) Technician is responsible for the performance on a broad variety of tasks that include but not limited to: computer systems administration and support tasks that include analyzing, documenting, testing, maintaining, troubleshooting and supporting of PC hardware, operating systems, software applications, peripherals, and communication devices for the mine site. This may include but not limited to PC's, Servers, VOIP, Switches, Routers, and Radio Systems. The Information Technician will also complete other tasks as assigned by the IT General Supervisor.
Job Description
Installing personal computer systems, images, upgrades, and peripherals.

Helping support the VOIP Phone System

Work with Motorola radios; programming and maintaining, performing preventive maintenance on system hardware.

Setting up and verifying new user accounts.

Basic troubleshooting of networking necessary.

User Administration (Active Directory, VPN), Offer daily operations, and systems support to staff

Learn and support new technologies on an ongoing basis

Enforces IT policies as it relates to financial systems and takes appropriate course of action.

Provide Tier I & Tier II help desk support by fielding calls and/or emails and effectively communicate with end users to resolve issues.

Resolve hardware and software problems expeditiously and with minimum disruption to users and coordinates hardware repairs with vendors.

Provide support for Microsoft Windows platforms and Microsoft Office suite, performance tuning, trending, and analysis.

Install, configure, troubleshoot, and maintain desktop/laptop computer images.

Perform PC deployments of operating system and software applications using enterprise deployment tools (e.g. MDT, GPO/GPP, scripts, etc.).

Assist with ongoing operating system and application patch management for corporate devices and application including desktops, laptops, and mobile devices.

Meets or exceeds established performance expectations set by management.

Consistently exercises discretion and judgment in job performance.

Works without risk or harm to self and others.

Punctuality and regular attendance required.

Perform other related functions as assigned by supervisor.
Qualifications
Minimum of two (2) to five (5) years' experience and Degree in related field preferred.

CompTIA A+ or equivalent

Working knowledge of computer-based networking.

Excellent organizational and time-management skills and the ability to work independently

Experience with Windows Scripting, PowerShell, or command line tools (CLI).

Ability to use logic and reasoning to identify the strengths and weaknesses of alternate solutions, conclusions or approaches to problems.

Proven ability to develop constructive and cooperative working relationships with others and maintain them over time.

Ability to effectively communicate information and ideas to a variety of audiences.

Requires valid driver's license.
Health, Safety, and Environmental
Adheres to all safety and environmental considerations.

Have a strong commitment to safe working practices.

Wears Personal Protective Equipment at all times while in the production environment.

Is alert and observes, corrects, and reports unsafe conditions.

Follows operating procedures and complies with all regulatory requirements.