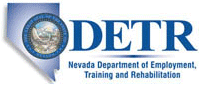 Job Information
Hycroft Resources & Development Inc

Leach Pad Operator

in

Winnemucca

,

Nevada
Hycroft Mining Corporation is a US-based gold and silver mining company, which operates its wholly owned Hycroft open pit, gold and silver mine located an hour south west of Winnemucca, Nevada.
Job Summary
This is a position on the Leach Pads in the Process Operations department and will require training up to higher levels throughout the department, as necessary. This position is responsible for the ripping, laying of pipe, installation of piping and monitoring of the leach pipe on the leach pad. This position will ensure all practices are complying and are consistent with the Hycroft Mission.
Job Description
Walk leach pad and execute leach pad piping plan.

Ensure piping is correct size, operational and appropriate equipment is properly attached.

Operate small front-end loaders, and dozers.

Properly dragging and installing leach pad piping as needed by piping plan.

Lifting and carrying equipment and materials 50 pounds throughout the workday.

Works without risk or harm to self and others.

Punctuality and regular attendance required.

Helps develop other department personnel to perform duties listed above.

Performs other related functions as assigned by supervisor.

Compliance with all company policies and procedures including, but not limited to safety, environmental, confidentiality and code of conduct.

Meets or exceeds established performance expectations set by management.

Consistently exercises discretion and judgment in job performance.

Works without risk or harm to self and others.

Punctuality and regular attendance required.

Perform other related functions as assigned by supervisor.
Qualifications
Minimum of a High School Diploma, GED or equivalent.

Must be 18 years old and presently authorized to work in the United States on a full-time basis.

Ability to walk over rough terrain as well as climb stairways, catwalks, and pads.

Ability to shovel up material on the crushing system.

Ability to lift 50 lbs. frequently throughout the day.

Ability to work at heights more than 80 ft.

Ability to work in adverse weather conditions.

Willing to train on other equipment.

Previous experience operating small front-end loaders, dozers, and lifting equipment is

Previous leach pad experience is

General understanding of mining operations, as well as limited understanding of milling and maintenance operations.

Working knowledge and skill with P.C. utilizing word processing, spreadsheet, database, and presentation software.

Strong verbal, written, analytical and persuasive skills and the ability to interact effectively with all levels of employees and management.

Ability to work independently and as a member of a team.

Demonstrates strong administrative, organizational, and technical writing skills

Ability to function within the qualifications outlined in the attached physical demands sheets.

Requires valid driver's license.
Health, Safety, and Environmental
Adheres to all safety and environmental considerations.

Have a strong commitment to safe working practices.

Wears Personal Protective Equipment at all times while in the production environment.

Is alert and observes, corrects, and reports unsafe conditions.

Follows operating procedures and complies with all regulatory requirements.