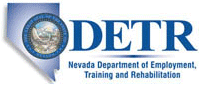 Job Information
Hycroft Resources & Development Inc

Process Maintenance Technician

in

Winnemucca

,

Nevada
Hycroft Mining Corporation is a US-based gold and silver mining company, which operates its wholly owned Hycroft open pit, gold and silver mine located near Winnemucca, Nevada.
Job Description
The Process Maintenance Technician is responsible for the performing preventative maintenance, repair gear boxes, agitators, centrifugal pumps, vibrating screens, process crushing and conveying maintenance. Performs maintenance on equipment including, but not limited to cone gyratory, and jaw crushers and several types of conveyor belting structures. Completes tasks assigned by General Supervisor, Superintendent or Process Manager.
Some of the day-to-day responsibilities include:
Responsibilities:
Performs the day to day maintenance activities on various stationary and mobile equipment. Perform daily work assignments to support testing of samples from mining, crushing and screening and processing.Knowledge of troubleshooting mechanics, hydraulics and pneumatics. Install, replace, repair various pumps and fabricate piping as needed. Troubleshoot, repair or replace broken values, flow meters, pressure gauges and drain valves.Ability to fabricate, repair metal tanks, pipes and replace bearings on belts and fans.Complete preventative maintenance on equipment.Ability to operate the boom truck, forklift, backhoe, crane and telehandler. Possess knowledge in fixed maintenance systems, ability to read blue prints, use various welding techniques such as Arc, MIG, and using a cutting torch. Must be able to comprehend the use of rigging loads for lifting using cranes. Effective communication skills, as well as interpersonal, problem solving, basic math skills, ability to inform others using radio communication or other means of communication.
Requirements:
Minimum of one (1) to three (3) years process mechanical experience or two (2) years trade school or equivalent training required. Ability to work with minimal supervision, follow instructions and provide feedback required. Demonstrated ability to perform the essential functions of this job required. Required to provide basic tools.Proven ability to work effectively with others, with an excellent safety and attendance record required. Expected to wear Personal Protective Equipment at all times when required in various ares of the mine. Must be able to wear respirator to perform specific job duties. Must be able to lift 40 pounds and perform essential functions of the position.