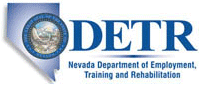 Job Information
Hycroft Resources & Development Inc

Security Officer

in

Winnemucca

,

Nevada
Hycroft Mining Corporation is a US-based gold and silver mining company, which operates its wholly owned Hycroft open pit, gold and silver mine located an hour south west of Winnemucca, Nevada.
Job Summary
This position, under the direction of the Health and Safety Manager is responsible for all security operations on Hycroft property. This includes but is not limited to access control, use of company radios, monitoring of Cameras, patrol and any other duties as assigned. Officers must always maintain a professional security presence while continuously aligning daily functions to reflect Hycroft's mission.
Job Description
Provide protection for Hycroft assets and employees.

Provide the Health and Safety Manager with reports and information.

Demonstrate proficiency in computer, phones, camera system, recorders, and radios.

Conduct security investigations with assistance from appropriate personnel or agencies.

Demonstrate ability to work as a team member.

Helps develop other department personnel to perform duties listed above.

Compliance with all company policies and procedures including, but not limited to health, safety, environmental, confidentiality and code of conduct.

Meets or exceeds established performance expectations set by management.

Consistently exercises discretion and judgment in job performance.

Works without risk or harm to self and others.

Punctuality and regular attendance required.

Perform other related functions as assigned by supervisor.
Qualifications
Excellent verbal and written communication skills.

Must agree to attend a hazardous identification class with-in one-year from the date of hire.

Must obtain a certification as a Breathalyzer Alcohol Technician with-in one-year from date of hire.

Must become site driving certified.

Must demonstrate the ability to self-motivate.

Must maintain an acceptable attendance, performance, and discipline record.

A minimum of one-year security experience required.

A minimum of two years mining experience preferred.

Minimum two years' experience in security or law enforcement preferred.

Possesses good communication and interpersonal skills.

General understanding of mining operations, as well as limited understanding of milling and maintenance operations.

Working knowledge and skill with P.C. utilizing work processing, spreadsheet, database, and presentation software.

Strong verbal, written, analytical and persuasive skills and the ability to interact effectively with all levels of employees and management.

Ability to work independently and as a member of the management team.

Demonstrates strong administrative, organizational, and technical writing skills

Ability to function within the qualifications outlined in the attached physical demands sheets.

Must be 18 years old and presently authorized to work in the United States on a full-time basis.

Requires valid driver's license.
Health, Safety, and Environmental
Adheres to all safety and environmental considerations.

Have a strong commitment to safe working practices.

Wears Personal Protective Equipment at all times while in the production environment.

Is alert and observes, corrects, and reports unsafe conditions.

Follows operating procedures and complies with all regulatory requirements.