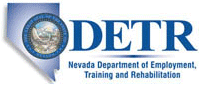 Job Information
Nevada Copper

Short-Range Planning Engineer (Production)

in

Yerington

,

Nevada
Nevada Copper (TSX:NCU) is a copper producer and owner of the Pumpkin Hollow copper project. Located in Nevada, USA, Pumpkin Hollow has substantial reserves and resources including copper, gold and silver. Its two fully permitted projects include the high-grade underground mine and processing facility, which is now in the production stage, and a large-scale open pit project, which is advancing towards feasibility status.
Purpose of Position
The Short-Range Planning Engineer (Production) is responsible for the collaborative development, communication and implementation of short-range mine plans and the monitoring and reconciliation thereof. In conjunction with the Short-Range Planning Engineer (Support), this role is jointly responsible for development the business's integrated short-range mine plan.
Key interfaces include Nevada Copper Team (Management, Technical and Support Staff) and mining related contractors.
Accountability
The Short-range Planning Engineer (Production) reports to the Senior Mining Engineer.
Responsibilities and Duties
Maintain healthy, open and collaborative relationship with operational groups

Primary point of contact for the Engineering Team for short-range production related matters

Ensure engineering deliverables are provided on-time and in-full to support operations

Accountable for delivering short-range plans that achieve business objectives

Coordination and delivery of collaboratively developed weekly and monthly mine plans

Ensure timely delivery of level and related mine plans

Design of long-hole stope blasthole design and charge plans

Tracking of stope performance, including fragmentation, and optimization of drillhole and charging activities to achieve performance objectives

Accountable for creation and distribution of development plans (cut sheets / round maps) that safely and pragmatically achieve long-range plan objectives

Accountable for ensuring survey activities are coordinated to support production activities

Assist with the development of related engineering standards and processes

Backup for the Short-Range Planning Engineer (Support) when not on site
The above items are not intended to be an exhaustive list of all accountabilities and duties. Other duties required as assigned.
Knowledge/Education
Bachelor of Science or advanced degree in Mining Engineering

Minimum of three (3) to five (5) years' experience in underground mining environment

Previous mining construction and / or start-up experience well regarded

Familiarity with relevant MSHA underground mining specific standards

Advanced used of mine planning software (Deswik preferred)

Experienced in long-hole open and sub-level stoping planning, drilling and blasting

Experienced in paste and rock backfilling of stopes well regarded

Mining operation in wet and hot environments

Exposure to mine ventilation and rock mechanics as applicable to underground mining
Skills / Abilities
Results- and customer-oriented focus

Short-range mine planning, including level planning through to cut sheets / round maps

Integrated mine planning using mine planning software

Strong technical and communication skills

Strong interpersonal and relationship building skills

Pragmatic and effective analytical skills

Excellent oral and written communication skills and active listening skills

Ability to facilitate, collaborate and interact with individuals and groups
Personal Attributes
Dedication to the Company's Culture and the position

Decisive

Results oriented

Maintain standards of conduct

Respectful

Demonstrate sound work ethics

Consistent and fair

Leads by example

Ability to approach work with flexibility and agility as changing business needs arise

Be a highly effective contributor
Physical and Mental Demands and Requirements
Work in an underground work environment

Lift and carry up to 50 lbs. in weight

Legally operate a vehicle typically requiring a Class 4 and/or 5 licenses

Periodically work in environmental extremes (i.e. hot or cold weather)

Sit for extended periods of time

Stay alert during periods of inactivity

Walk on uneven and poorly lit ground
Work Schedule and Personal Protective Equipment:
The incumbent will be required to work 40 hour/week schedule, primarily from Monday through Friday. Position may require weekend or evening work depending on organizational and operational requirements for a mine start-up environment. Ability to work extended hours as operational needs require to support projects. Personal Protective Equipment required for this position includes, but is not limited to, hard hat, safety glasses, hearing protection and steel-toed boots.
Benefits/Culture
Nevada Copper has some of the best employees in the industry. To retain top talent, we offer some of the best benefits in the industry. Some of the benefits we offer are listed below:
Full Benefits package

401k

Competitive Compensation Package

Vacation and Holiday